Hwa Chong Junior College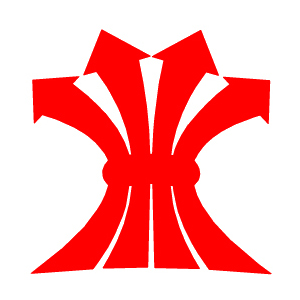 Logo for the first government-aided junior college offering pre-university education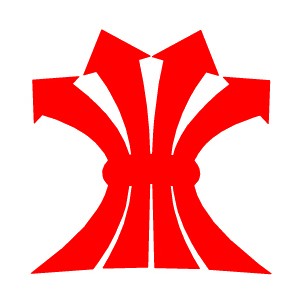 The logo has four red arrows shooting upwards, bound together by a horizontal bar. The arrows symbolise the four faculties of the College (Arts, Commerce, Science and Technical) and its four educational aims (social, moral, intellectual and physical). The horizontal bar signifies the unity of the four faculties in the achievement of the education aims. The upward direction of the arrows portrays the College motto of "Towards Progress". The overall look of a rice harvest also symbolises the result of Singapore's multiracial society coming together for education.
With the closure of faculties such as Technical in later years, the meaning behind the arrows was revised to symbolise the four educational aims of the College, while the horizontal bar represents the synthesis of the four educational aims in developing the character and corporate unity of the students.
In 2005, the junior college merged with The Chinese High School to form Hwa Chong Institution and this logo was dropped.
References

"李秀鐫設計校徽." (William Lee Designs School Crest) 星洲日報 (Sin Chew Jit Poh), 3 April 1974, 8.
"著名青年設計家李秀鐫为华中初級学院設計校徽获接納." (Famous Young Designer William Lee Designs School Crest for Hwa Chong Junior College) 南洋商报 Nanyang Siang Pau, 3 April 1974, 17.