Pagol Swiss Watch (椰樹嘜)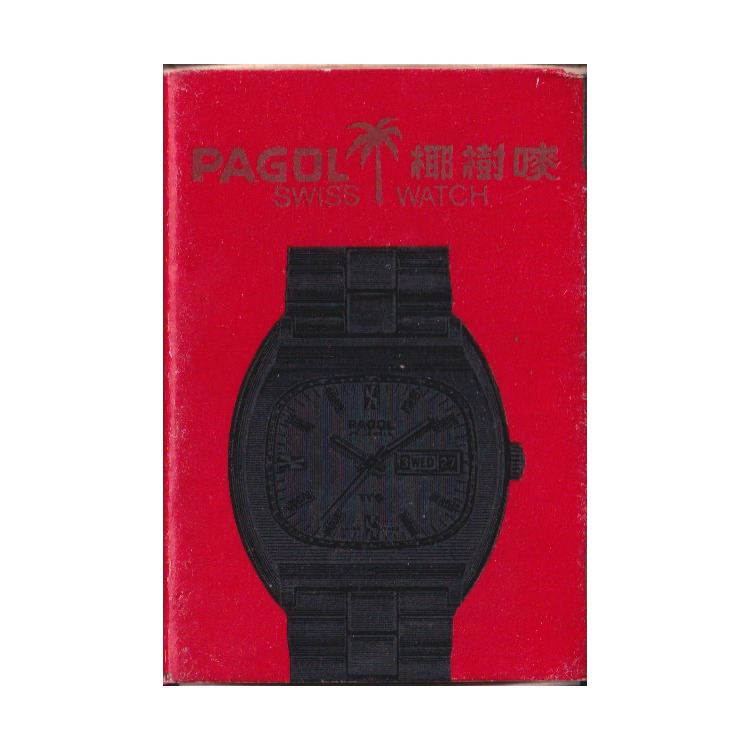 Matchbox for a watch brand from Switzerland for Time Fair '74
| | |
| --- | --- |
| Designer | |
| Client | Yip Hong Company |
| Year | 1974 |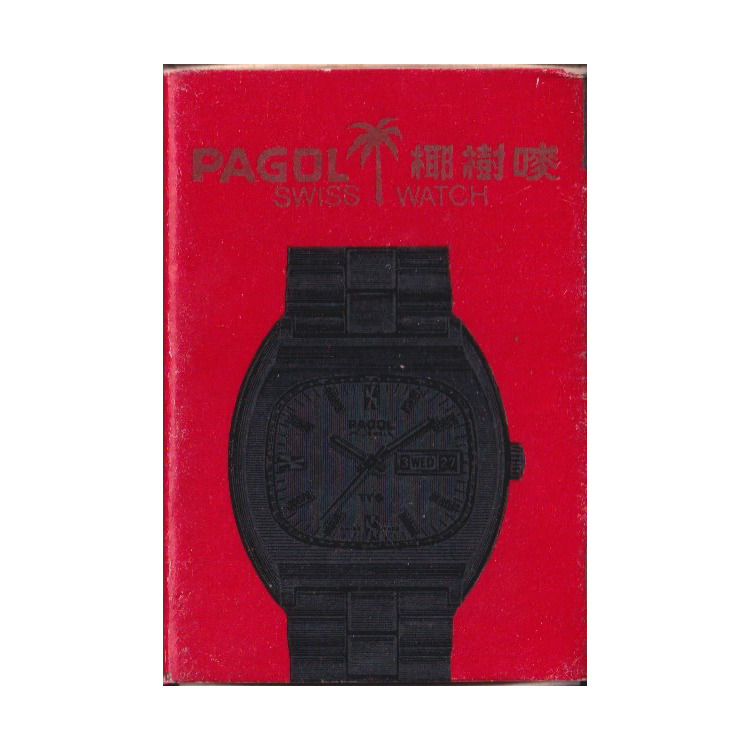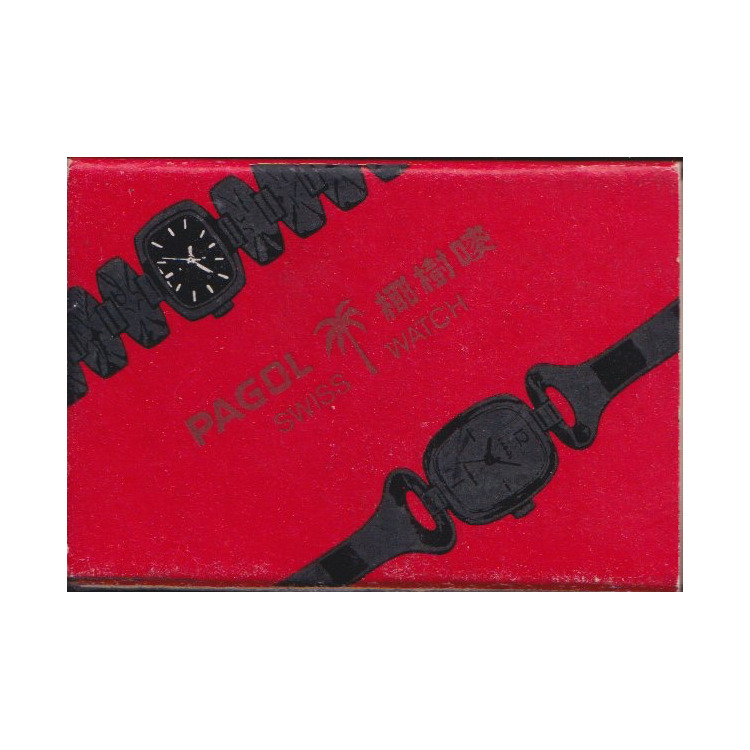 Dimensions: 50 x 37 x 7 mm
Pagol was a Swiss watch brand distinguished by a coconut trade that often appeared on the face of its watches. The brands produced watches for men and women. From a technical perspective, the watch distinguished itself in the 1960s with an "incabloc" that absorbed shock. In 1970, it advertised its new "automatic-calendar" invention in which users could simply wind the crown to adjust the date.
In Singapore, the brand was represented by Yip Hong Company and one of its earliest advertisements dates back to 1962. Pagol's watches were often marketed as "rich in styling", "best in quality" and "elegant". They were sometimes described as "moderately-priced" too. In 1971, a '3000' men's automatic model with "25 Jewels" and calendar with day and date cost S$100.
This matchbox was produced for the Time Fair '74, an exhibition of the newest collection of clocks and watches from Switzerland, France and Japan. It was held at the Victoria Memorial Hall for 9 days and organised by the Singapore Clock and Watch Trade Association.
Collection of Maggie and Mukul