Golden Mile Restaurant Cabaret & Niteclub (金碹樓)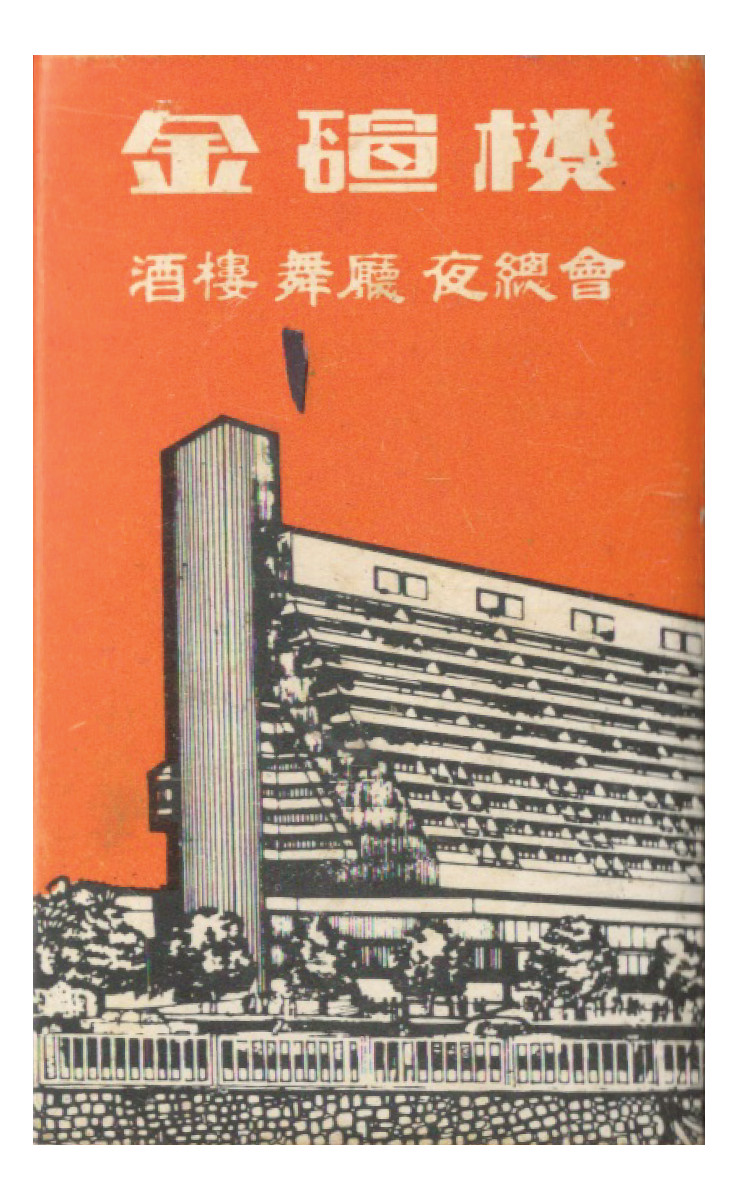 Matchbox of a restaurant that was part of the "Big Three" in Golden Mile Shopping Complex
| | |
| --- | --- |
| Designer | |
| Client | Golden Mile Restaurant Cabaret & Niteclub (金碹樓) |
| Year | 1970s |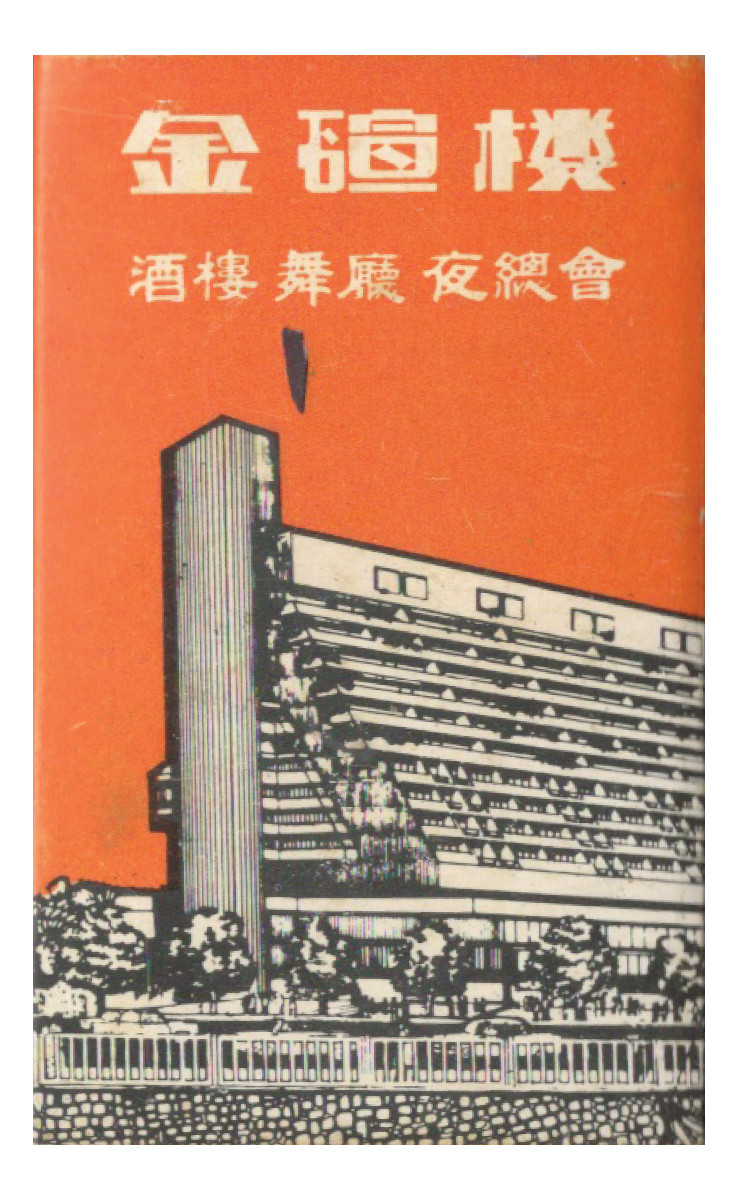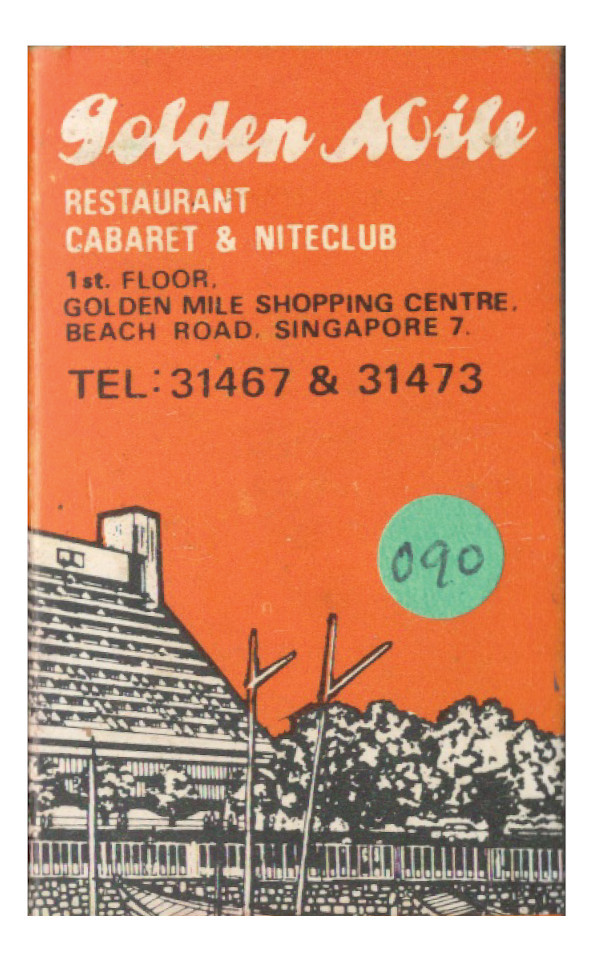 Dimensions: 36 x 56 x 8 mm
Golden Maid Cocktail Lounge was part of a business of three catering and entertainment establishments that opened in 1972 inside Golden Mile Shopping Centre. Together with Golden Mile Restaurant, Cabaret/Nite-Club and G.M. Garden Coffee House, the trio were dubbed as the "Big Three". While the restaurant and cocktail lounge were located on the first floor of the complex, the L-shape coffee house was on the ground floor.
The restaurant offered Cantonese cuisine and could accommodate 500 people at a time. It also served dim sum in the day, and meals were accompanied by music and vocalists. Two bands, Golden Mile Orchestra and Golden Melody Guitar Band provided dance music throughout the night. It also regularly hosted vocalists from the region.
The establishment also boasted a way for clients to select their dance hostess "without embarrassment to both parties". This was achieved through a one-side glass panel which they could press a button to indicate to the girl they had been selected.
The company was owned by a company chaired by Loong Yoke-Phin, who is said to have been long associated with such businesses.
Collection of Yeo Hong Eng