400ml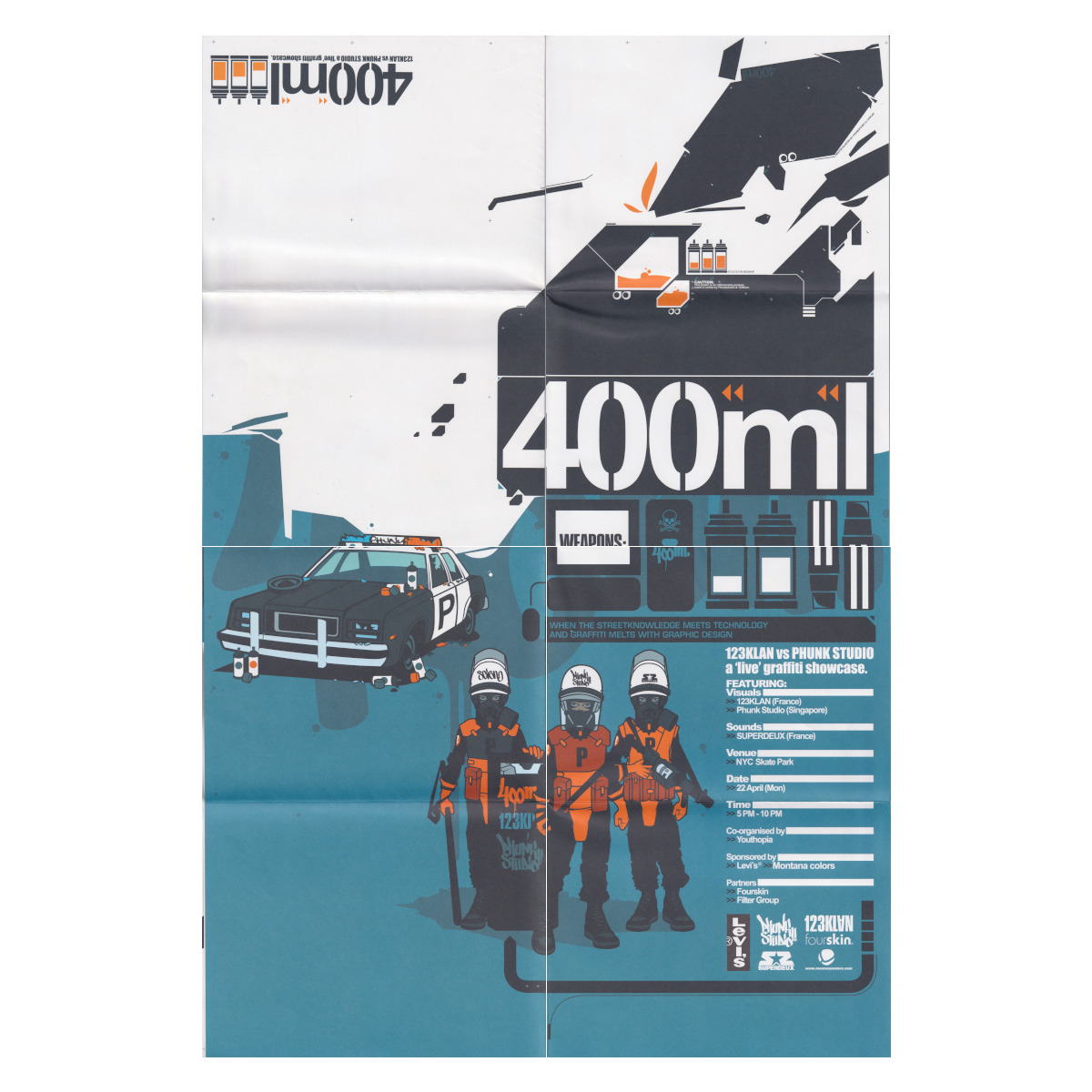 Poster for a 'live' graffit showcase featuring visuals by Singapore's PHUNK studio and 123KLAN of France
| | |
| --- | --- |
| Designer | PHUNK |
| Client | National Youth Council |
| Year | 2002 |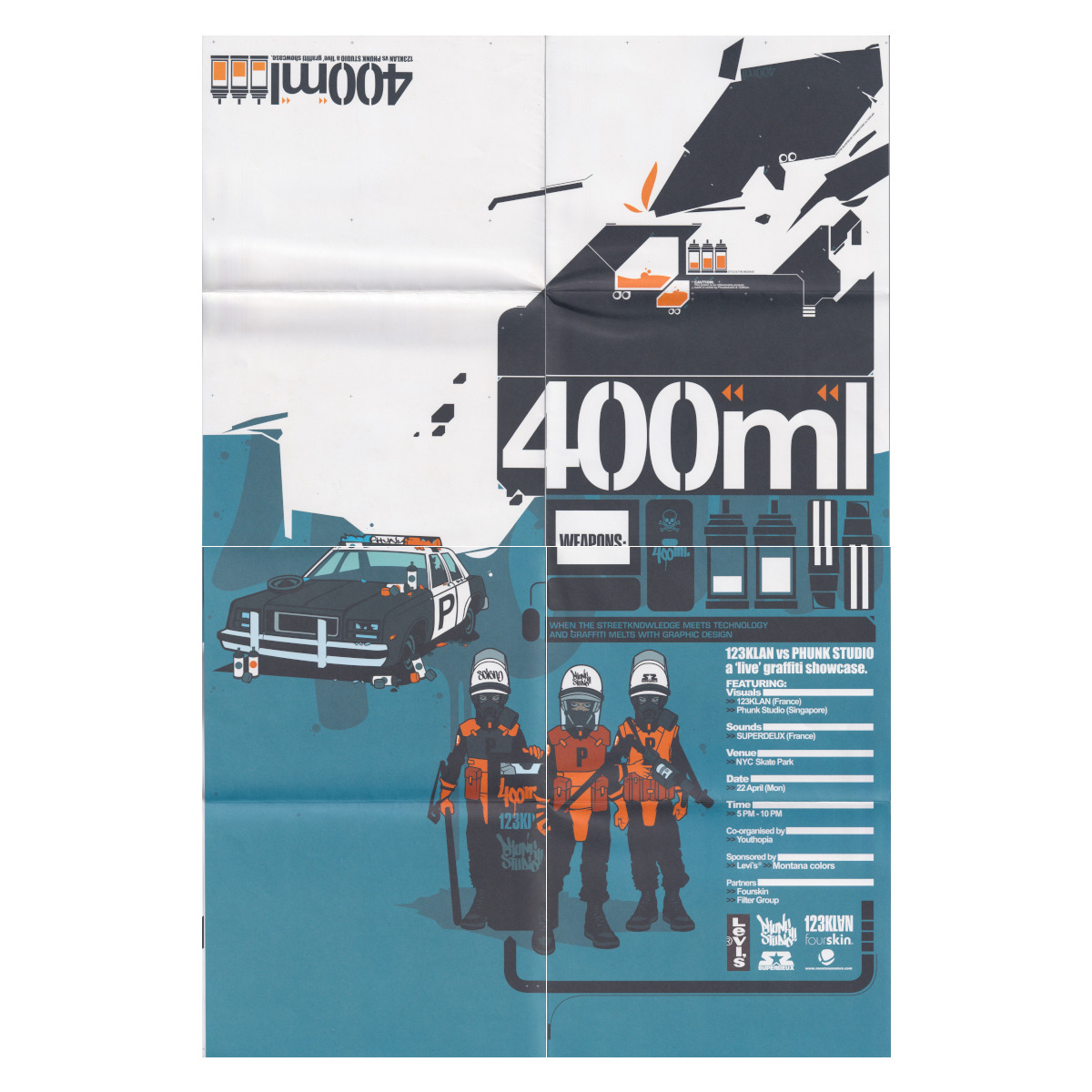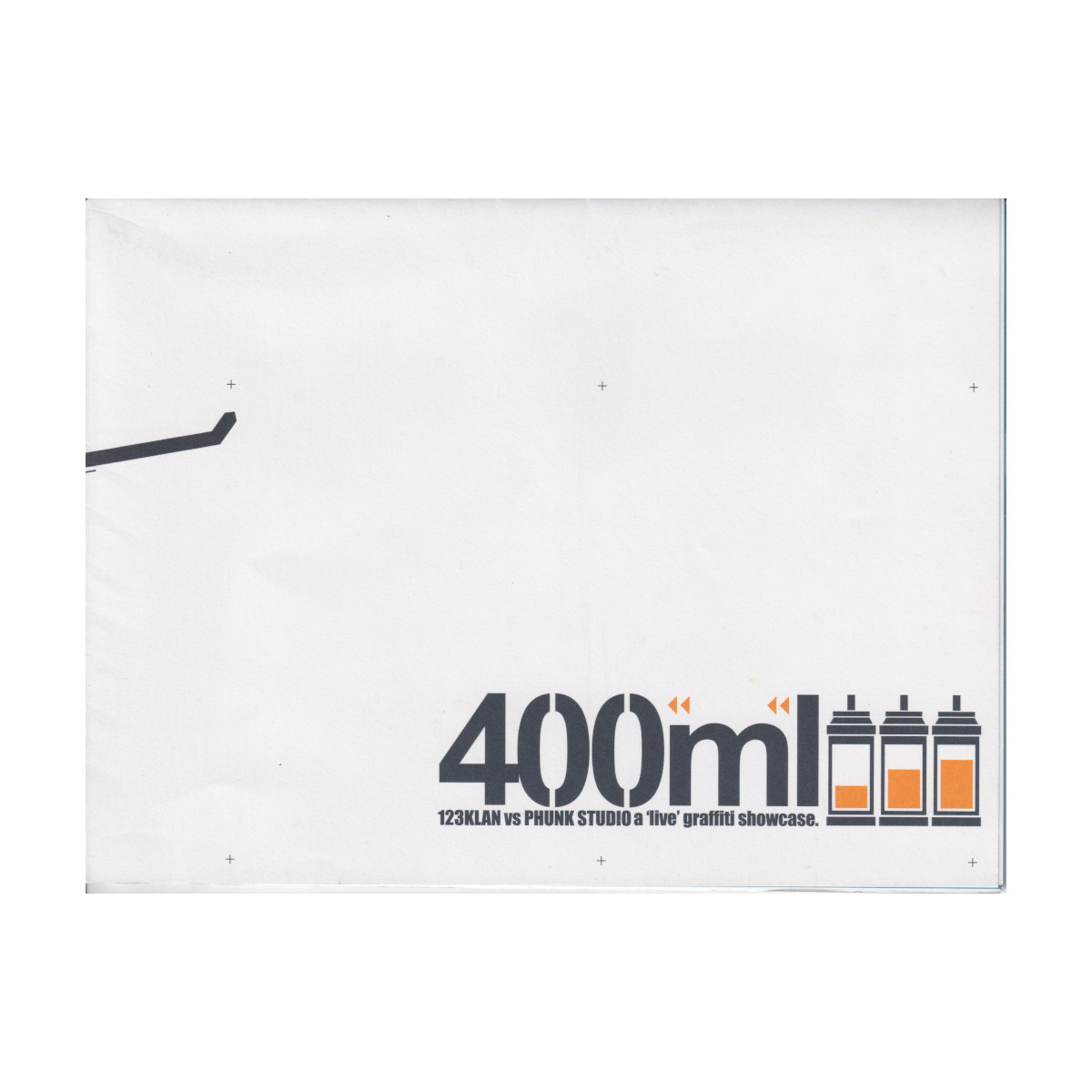 Dimensions: 150 x 200 mm (close); 600 x 400 mm (open)
After French graffiti studio 123KLAN discovered the Singapore's Skate Park was the only place in the country where graffiti was legal, it worked with local art and design collective PHUNK to co-organise a showcase of the artform there. The 'live' graffiti event involved 10 local street artists, including PHUNK and Operation Art Core.
The title of the event refers to the standard amount of paint contained in a spray can, while the event poster designed by PHUNK included inserted images of military police referencing the roles they served during National Service. It could also be read as a critique of Singapore as a "police state", particularly from the perspective of local graffiti artists whose works were then typically regarded as vandalism. This event, however, was an early example of how graffiti came to be accepted by the state. It was co-organised with the National Youth Council and sponsored by fashion brand Levi's.
References

"Graffiti an art form in Skate Park". The Straits Times, 23 April 2002, H3.
"II: CRITI-COOL". in Control Chaos: Redefining the Visual Cultures of Asia (2021), United Kingdom: Thames & Hudson, 78–143.
Wee, Tommy. "Spraying man can." The Straits Times, 24 April 2002, L3.