WERK 1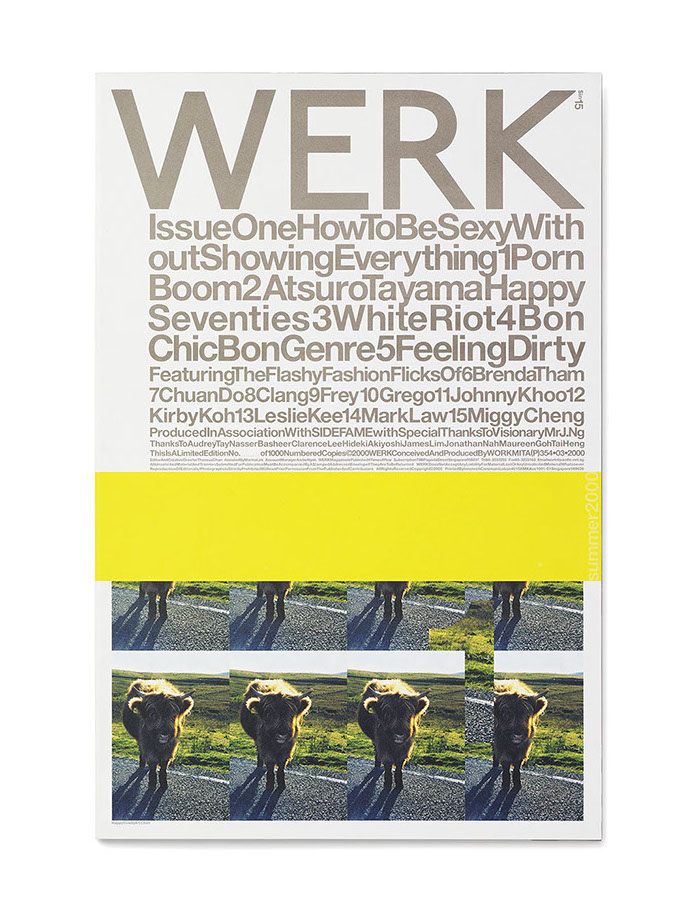 Inaugural issue of a magazine that experiments with print production
| | |
| --- | --- |
| Designer | WORK,Theseus Chan,Mina |
| Client | Sidefame Singapore |
| Year | 2000 |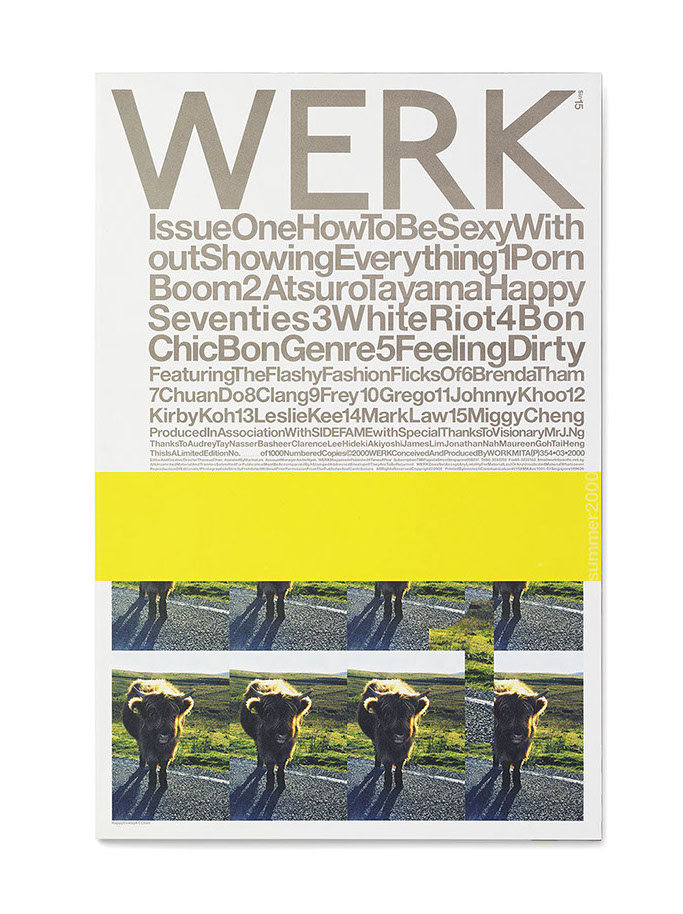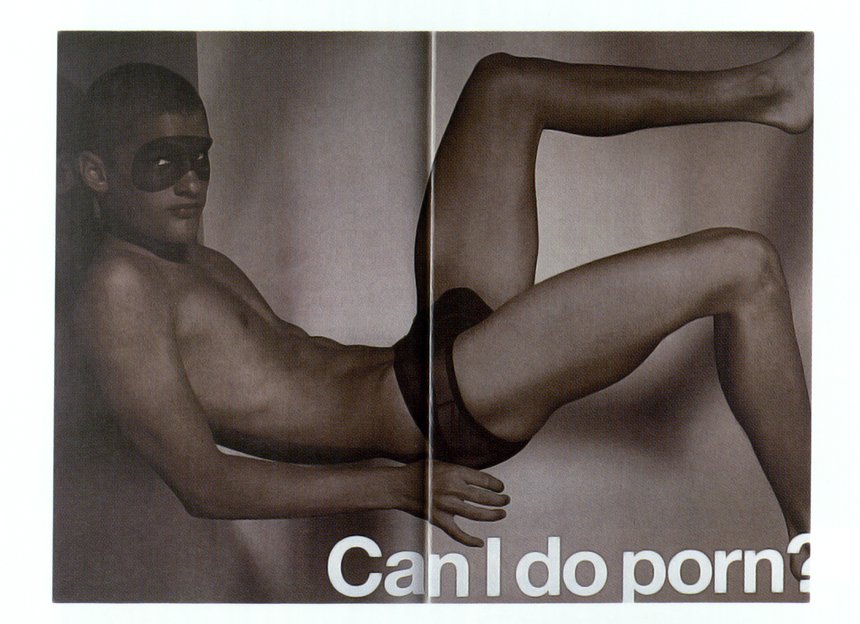 Dimensions: 440 x 297 mm
The inaugural issue of a magazine known for pushing the boundaries of print production. It was started by Theseus Chan who founded his own creative agency, WORK, after working in an advertising agency for a decade. In 1997, he felt "ready to fulfil my aim of doing work the way it should have been done" by pushing design out of the shadow of advertising. Three years later, he started WERK to experiment with printed matter and add "a touch of humanity".
According to Chan, every issue of the magazine "starts from where the previous ends". Over the years, he has worked with fashion photographers, designers and artists to create a graphic arts magazine. Of particular importance are printers who are willing to accommodate Chan's unconventional experiments, one of which was AlsoDominie, the boutique arm of Dominie Press. The magazine has acquired a cult following and each issue is limited to 1,000 copies.
This issue titled "How To Be Sexy Without Showing Everything" featured the works of photographers such as Chuan Do, John Clang, Frey, K.C. Chan, Kirby Koh and Leslie Kee. It won a Wood Pencil in the London D&AD in 2001.