Annual Advertising Award 1963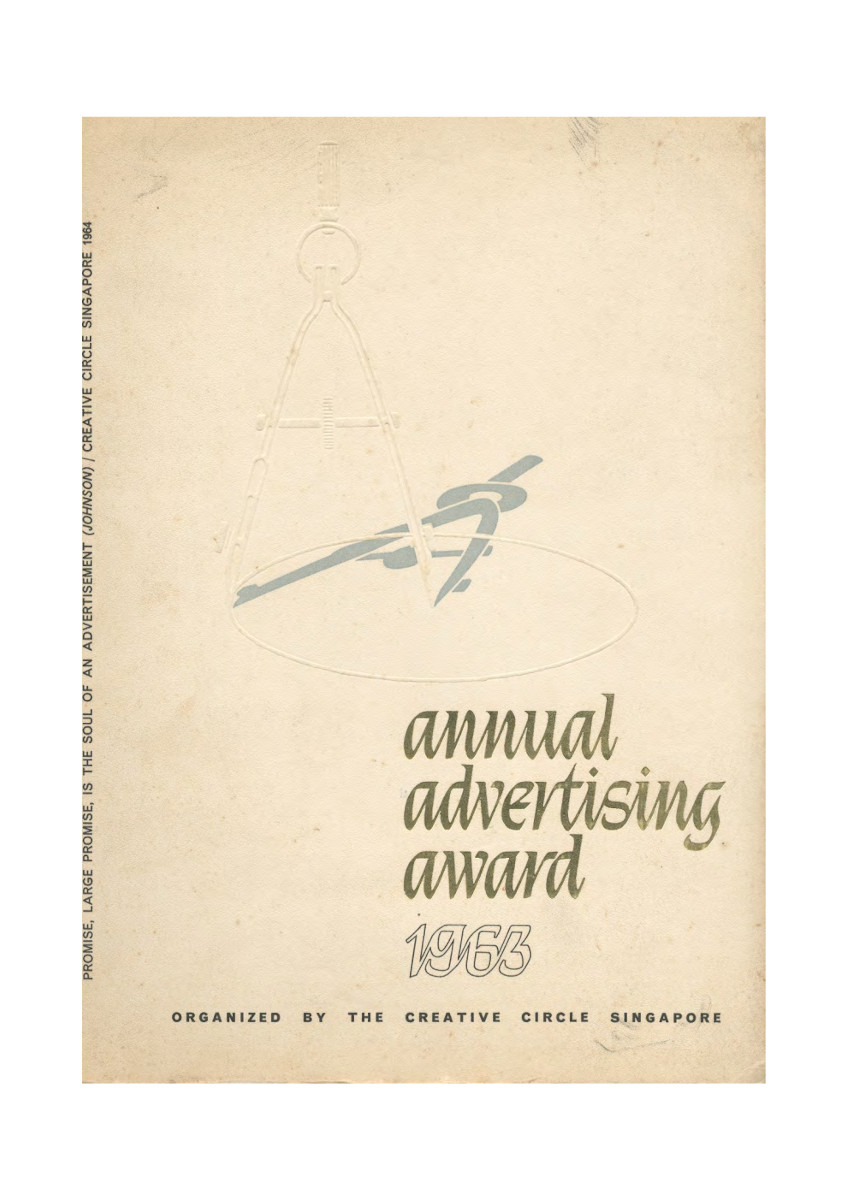 Catalogue for the second edition of an annual advertising show organised by the Creative Circle Singapore
| | |
| --- | --- |
| Designer | |
| Client | Creative Circle Singapore |
| Year | 1963 |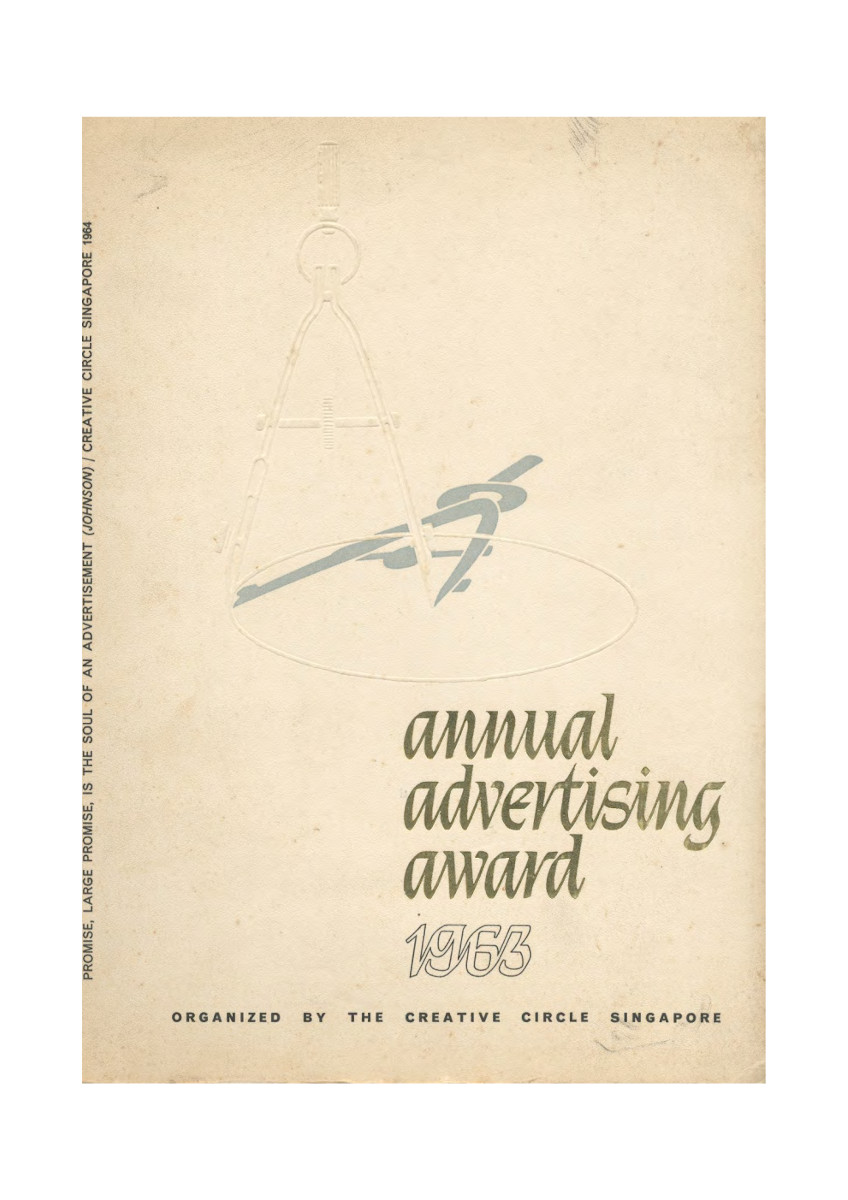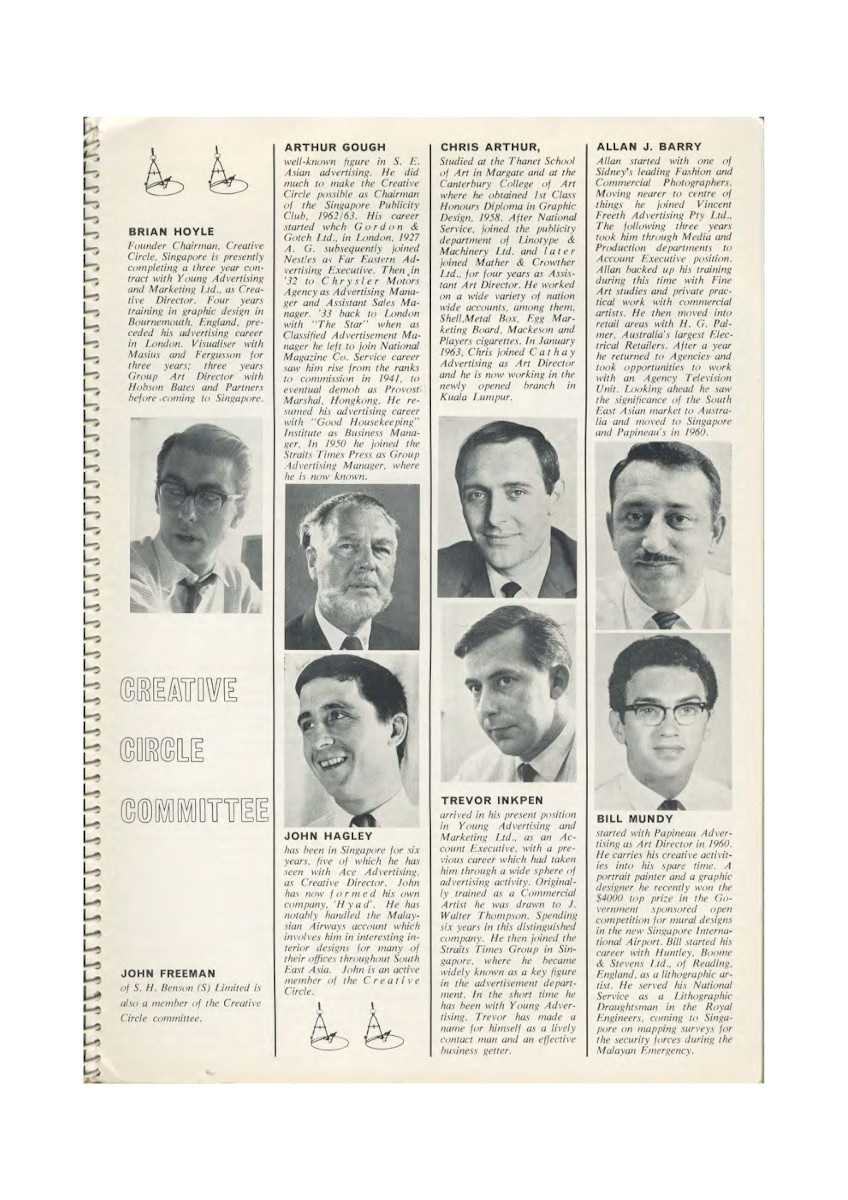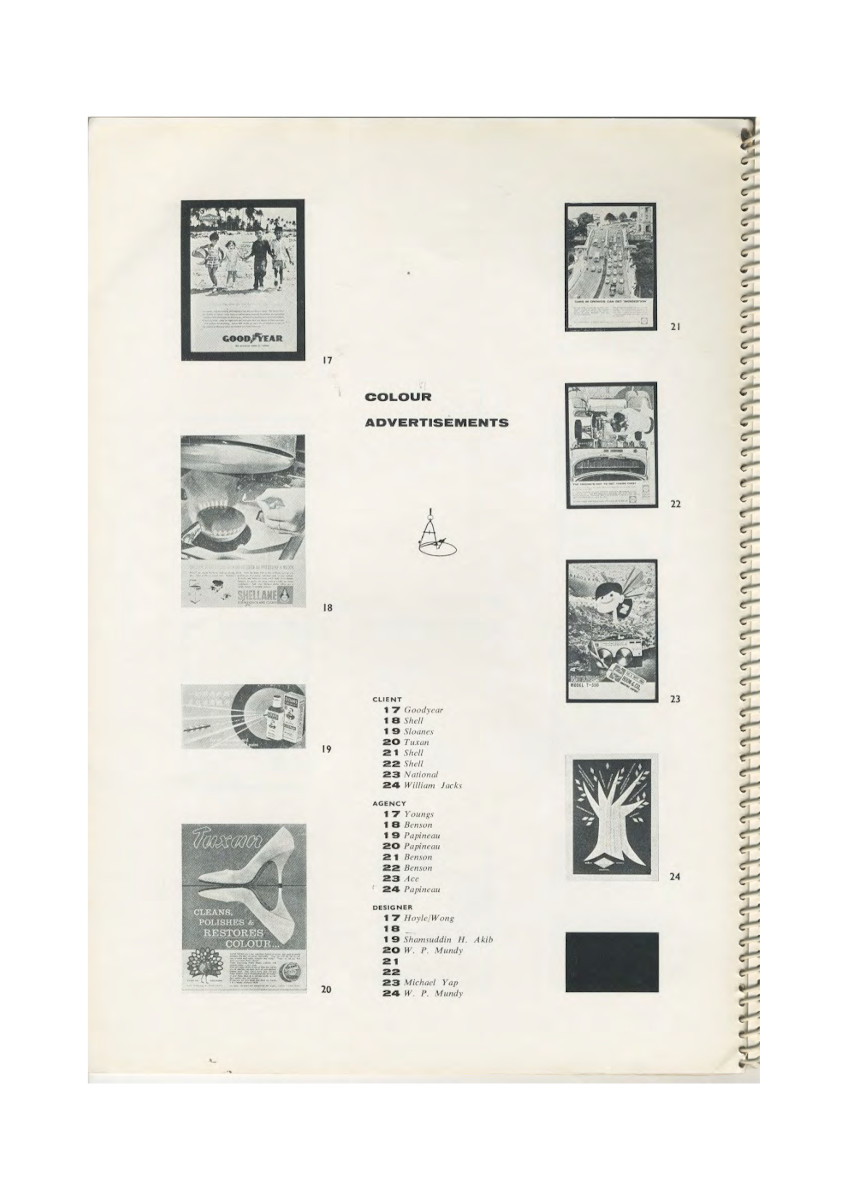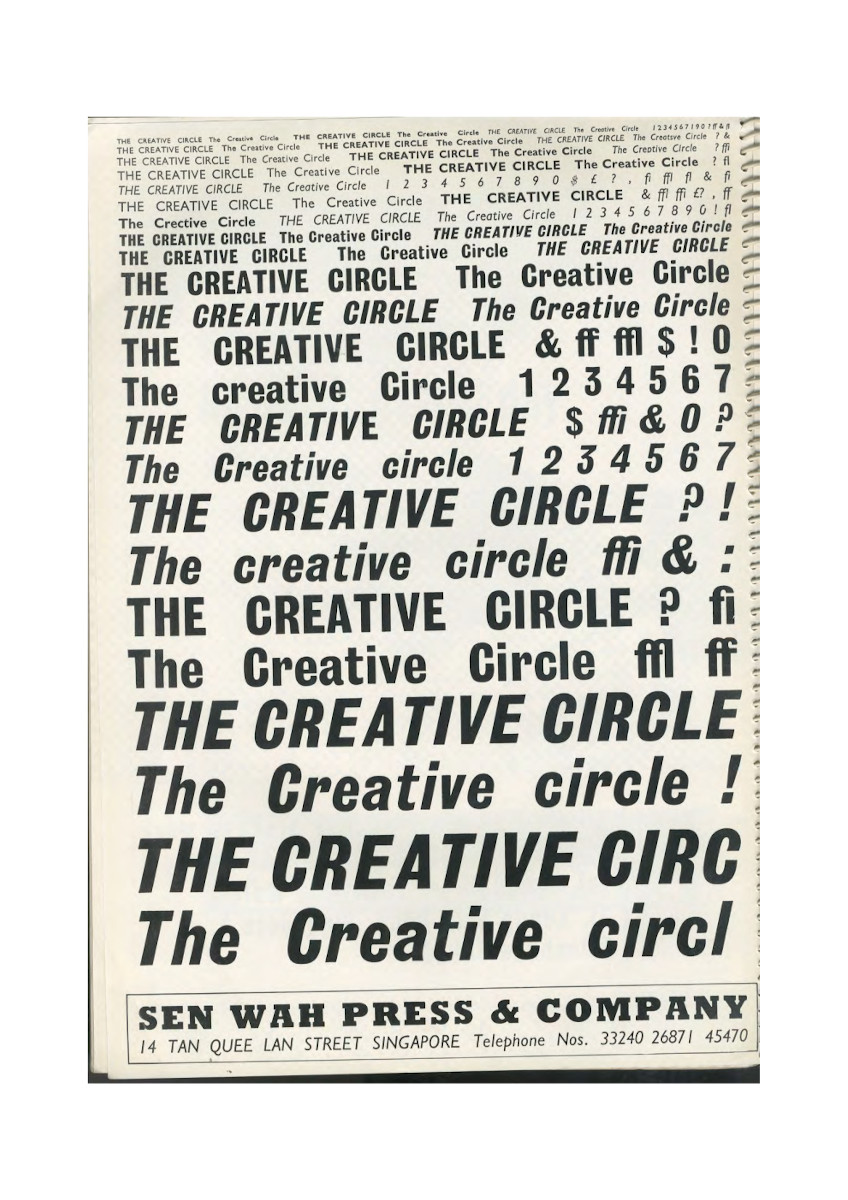 Dimensions: 297 x 210 mm
Printer: Cheong Press
A publication for the second annual advertising award show organised by the Creative Circle Singapore. It gave out prizes for 11 categories, including:
Full colour advertisement
Black & white advertisement
Black & white photography
Colour photography
Radio
Cinema
Packaging
Calendars
Posters
Brochures (including direct mail)
Leaflets
The entries were judged in Australia by the Federal Committee of the Australian Commercial and Industrial Arts Association.
The annual awards was started in 1962 by a group of creative agencies in Malaysia and Singapore to raise the standards of local advertising and graphic design. The founder chairman was Brian Hoyle, who was then a creative directory with Young Advertising and Marketing. He had come to Singapore after studying and working in London for 10 years.
A scan of the entire catalogue can be downloaded here.
Courtesy of Brian Hoyle