Design Journal: International Magazine for the Entire Design Portfolio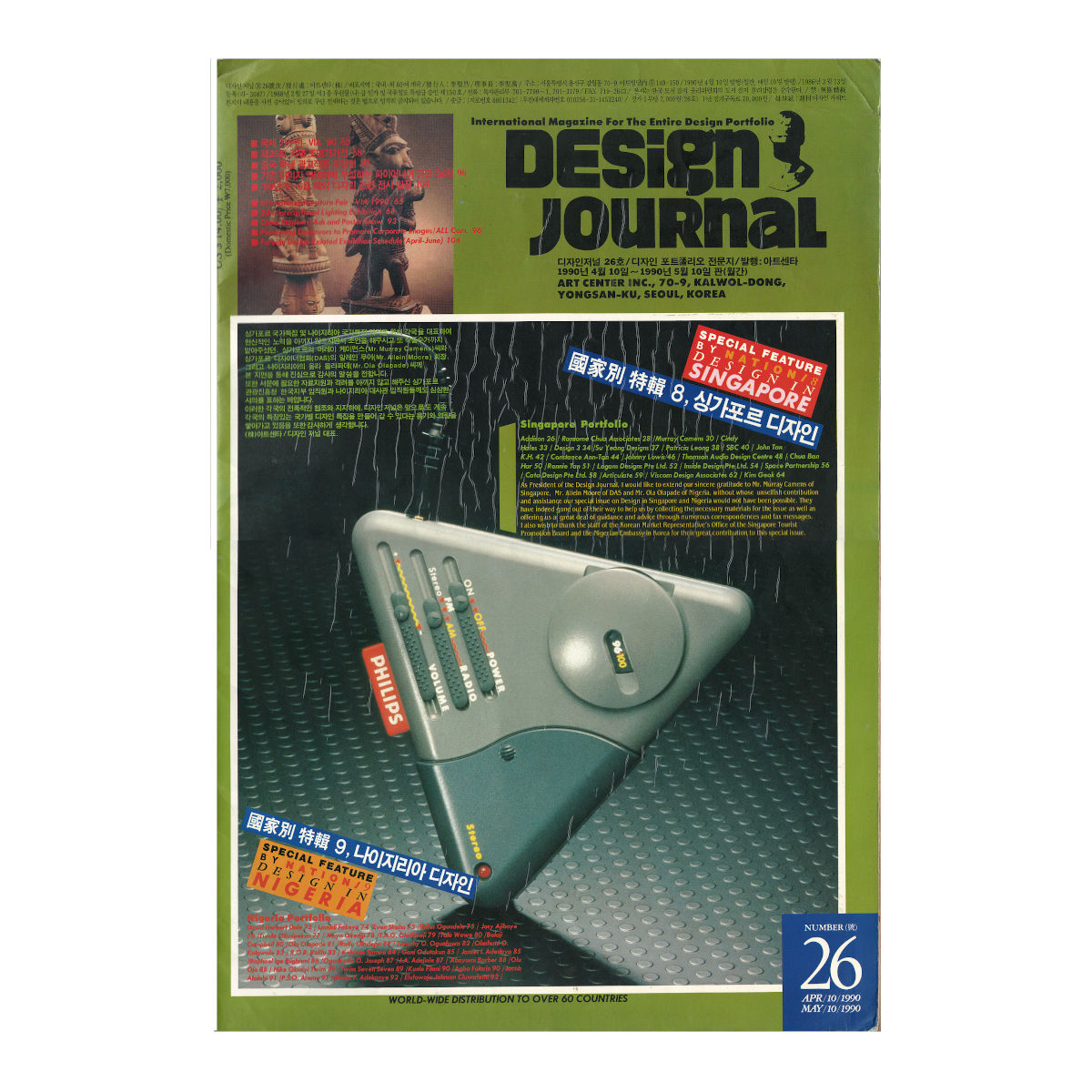 A Korean design magazine featuring a special on Singapore design
| | |
| --- | --- |
| Designer | Lee Sung Man |
| Client | Art Centre Inc. |
| Year | 1990 |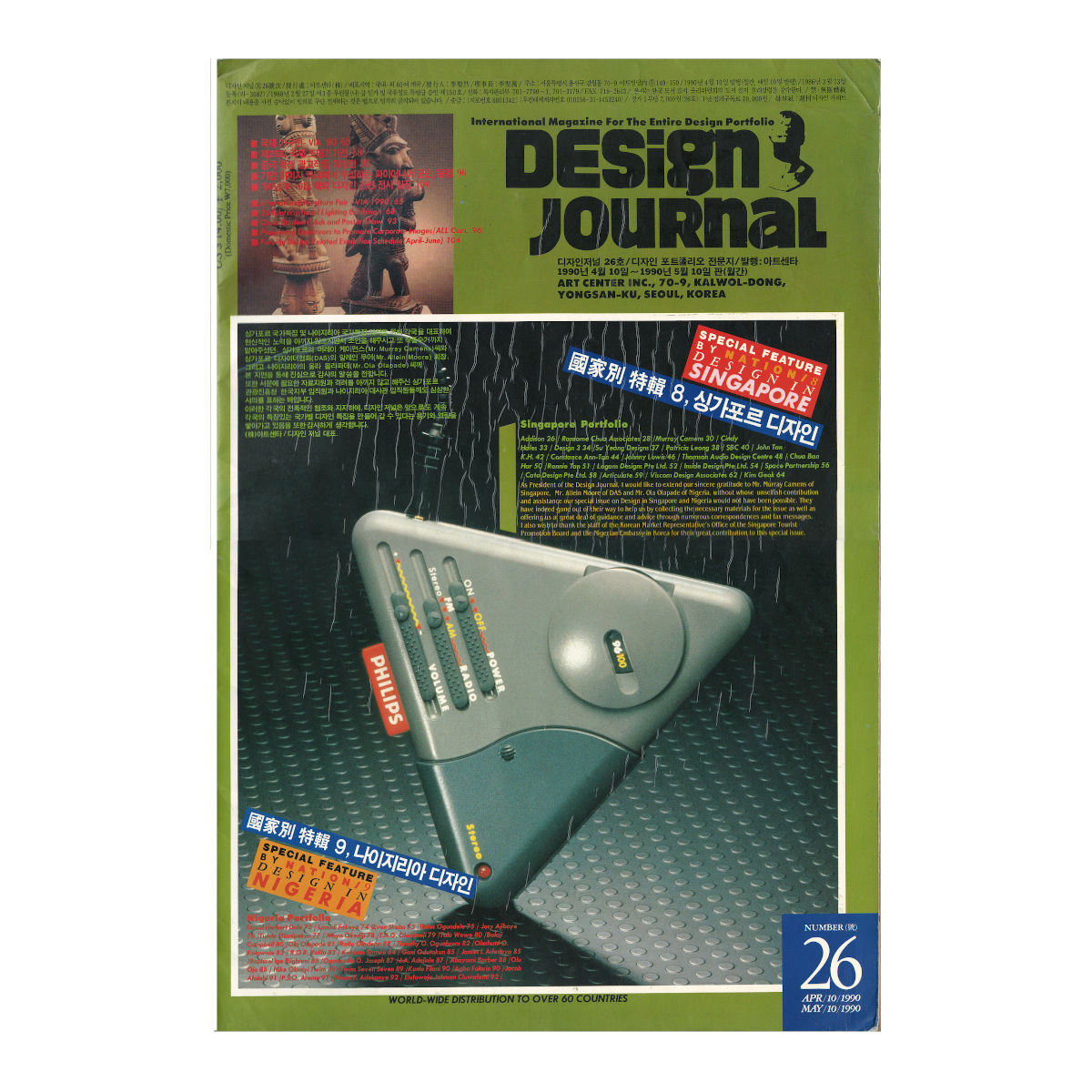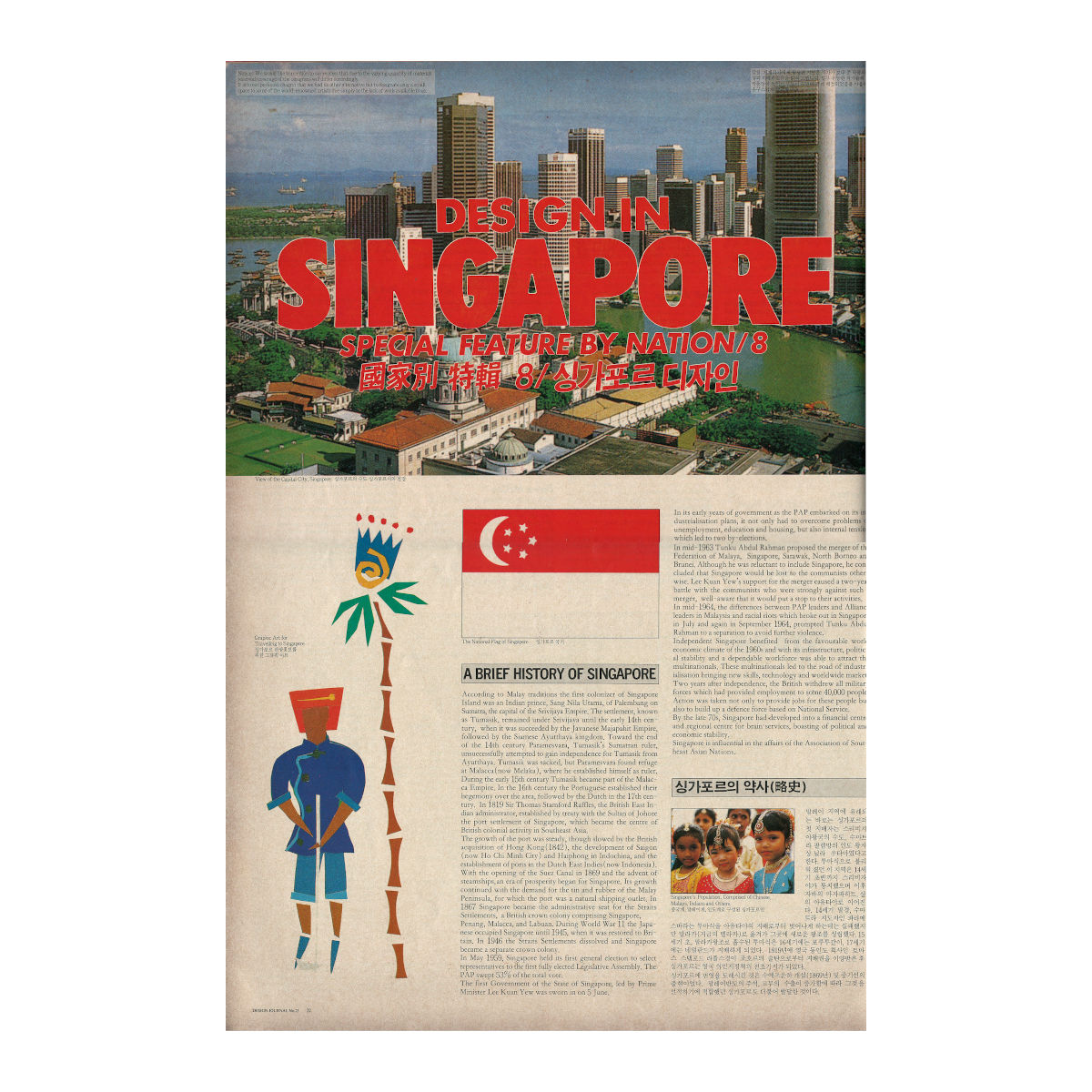 Dimensions: 421 x 288 mm
Printer: Jung Moon Sa Moonhwa Co. Ltd.
A special 38-page feature on Singapore design featuring the portfolio of various members of the Designers Association of Singapore (DAS), a professional design organisation. They included Addison, Ransome Chua Associates, Murray Camens, Cindy Hales, Design 3, Su Yeang Designs, Patricai Leong, Singapore Boradcasting Corporation, John Tan K.H., Constance Ann-Tan, Johnny Lowis, Thomson Audio Design Centre, Chua Ban Har, Ronnie Tan, Logam Designs, Inside Design, Space Partnership, Cato Design, Articulate, Viscom Design Associates and Kim Geok.
On the cover is a a pocket radio by Camens who worked in Philips Singapore and was then the Honorary Secretary of the DAS.
Collection of Johnny Lowis
| | |
| --- | --- |
| References | Design Journal: International Magazine for the Entire Design Portfolio, No. 26 (1990). Seoul: Art Center / Design Journal Inc. |