Sixth Asian Advertising Congress 1968 Awards Competition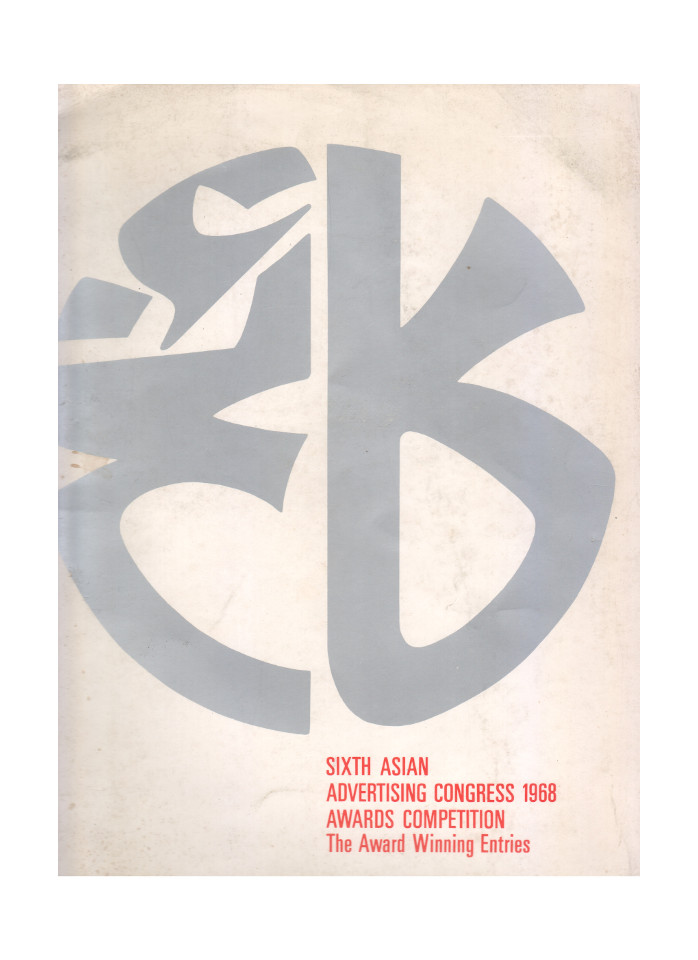 Catalogue of winning advertisements from across Asia
| | |
| --- | --- |
| Designer | |
| Client | Asian Advertising Congress |
| Year | 1968 |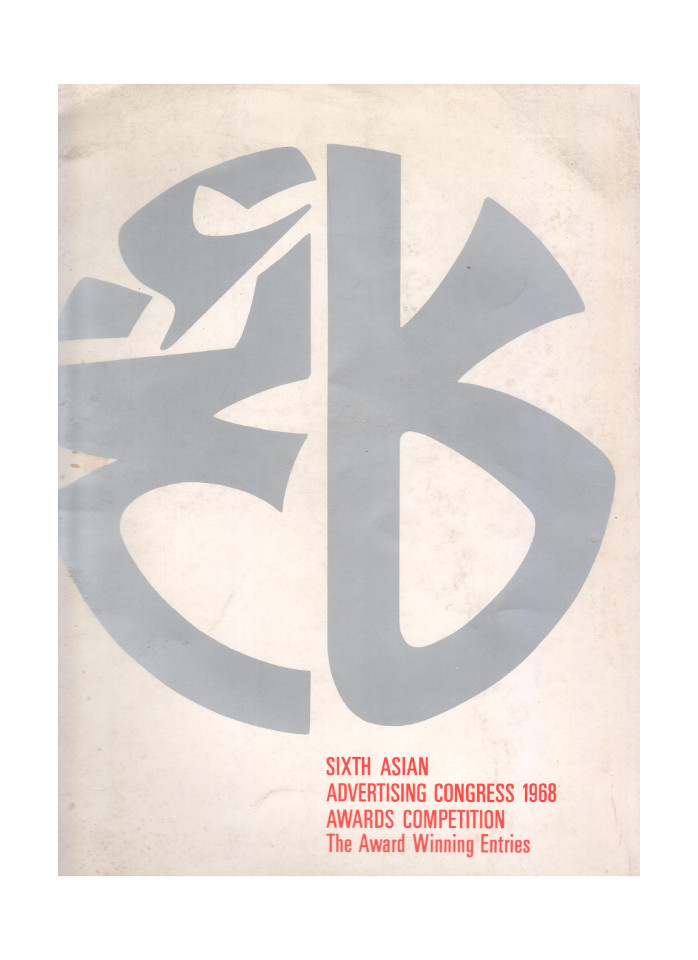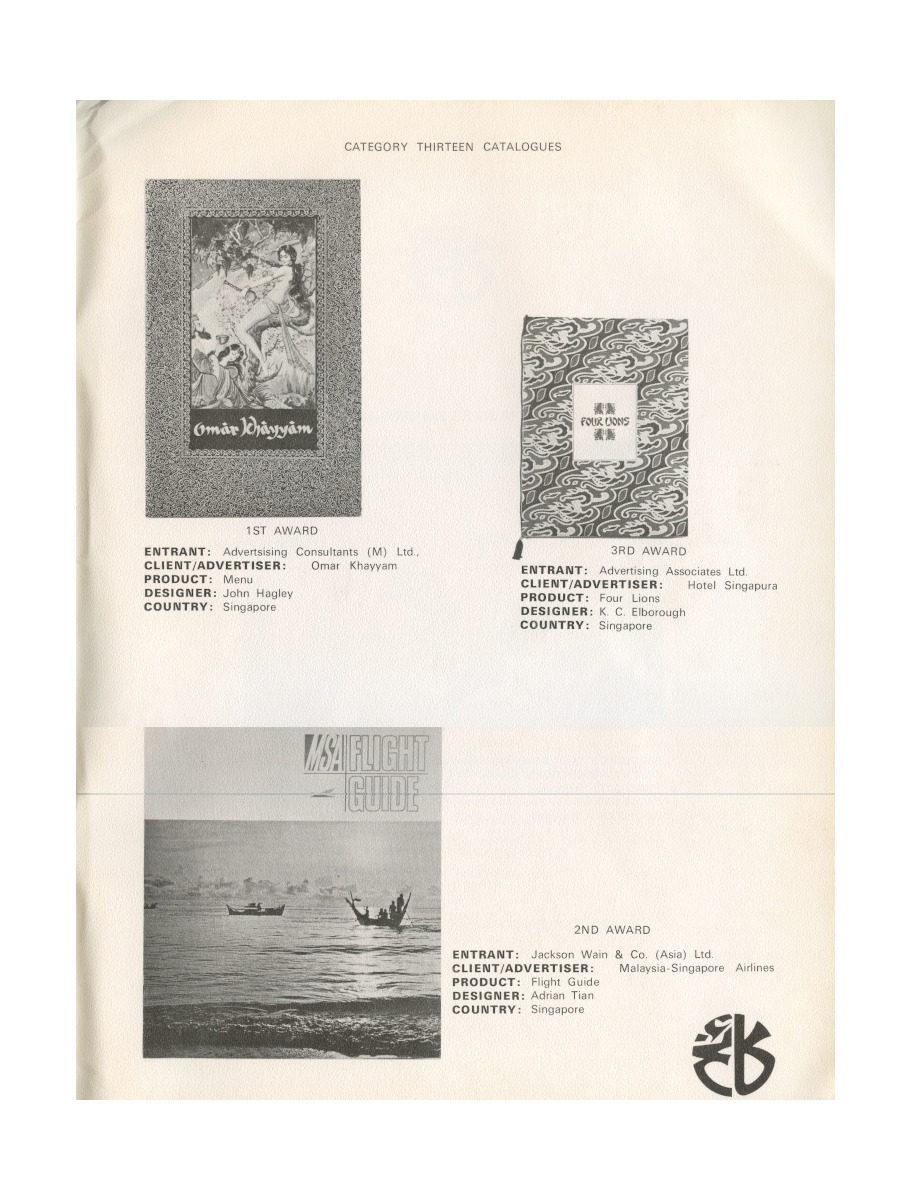 In conjunction with the 6th Asian Advertising Congress held in Singapore, an awards competition was held to celebrate advertising in Asia. A thousand items were submitted for the competition and assessed by 12 judges over 26 hours. They could choose from 13 categories including newspaper advertisements, black and white advertisements, cinema filmlets, television films, television films (above 30 seconds), posters, calendars, counter showcards, emblems/symbols, packaging and label, brochures/leaftlets and catalogues.
The exhibition committee was chaired by Brian Hoyle who is the founder of Creative Circle. Other judges included Peter Morgan Harry, Warren J. Wood, John Nicol, Andrew Lam, Dick Flint, Lionel Ross, R.C. Hazell, E.L.S. Jennings, John Tanton, William Soh, Oscar Frei, Bruce Southerden, Michael John Greenspan, Richard Tang, Ros Y. C. Chow, K.C. Elborough, Tan Siew Hou and John Hagley.
On the cover is a logo for the sixth edition of the congress designed by Eulindra Lim of S.H. Benson.