Light Industries Service Singapore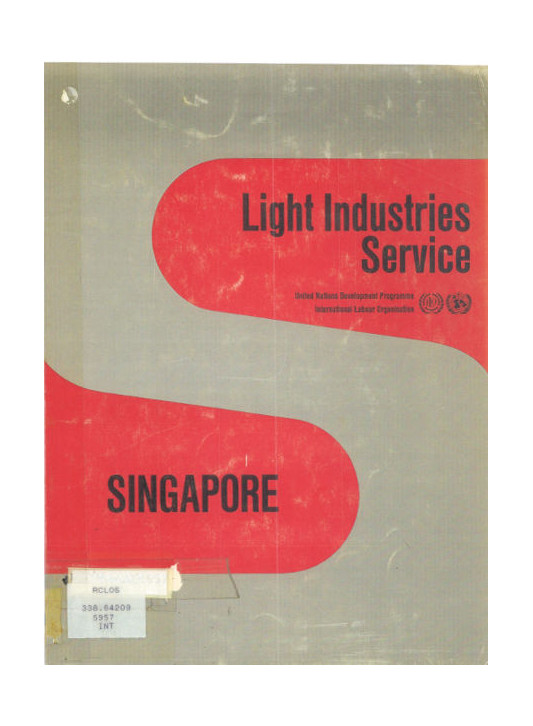 Report of an international unit set up to modernise Singapore's industries
| | |
| --- | --- |
| Designer | |
| Client | International Labour Organisation and United Nations Development Programme |
| Year | 1969 |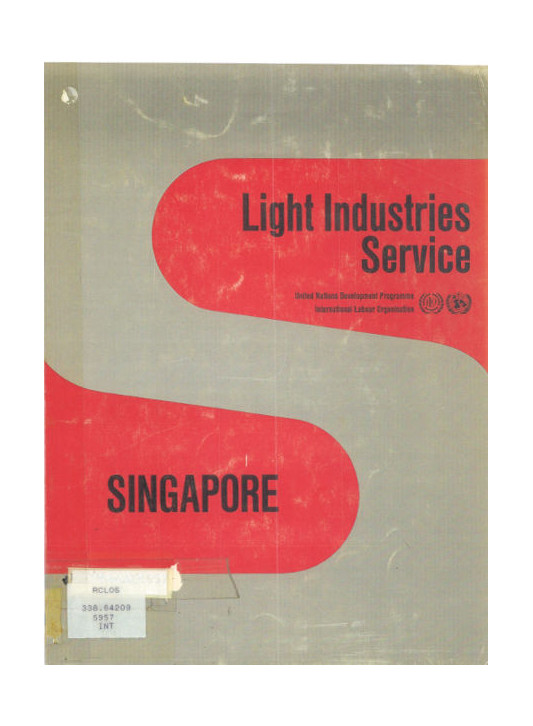 As part of Singapore's industrialisation drive in the 1960s, the Light Industries Services (LIS) was set up jointly in 1964 by the United Nations Special Fund and the country's Economic Development Board to help modernise its small industries. The agency was led by the International Labour Organisation and had a budget of $1.7 million over five years.
The LIS was housed in the Singapore Polytechnic and worked together with the existing Industrial Research Unit. It offered five services: extension of loans for acquiring better equipment; advice on production and design; management training; advice on advertising and marketing; acquiring new industrial sites.
This report documented the work of the agency in its first five years.