Lion Head Symbol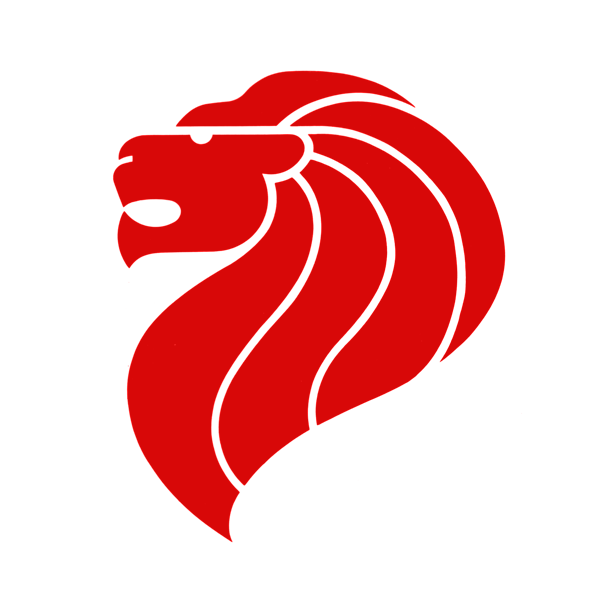 Symbol for people and organisations to freely use to express their loyalty and commitment to Singapore
| | |
| --- | --- |
| Designer | Michael Lee |
| Client | Ministry of Communications and Information |
| Year | 1986 |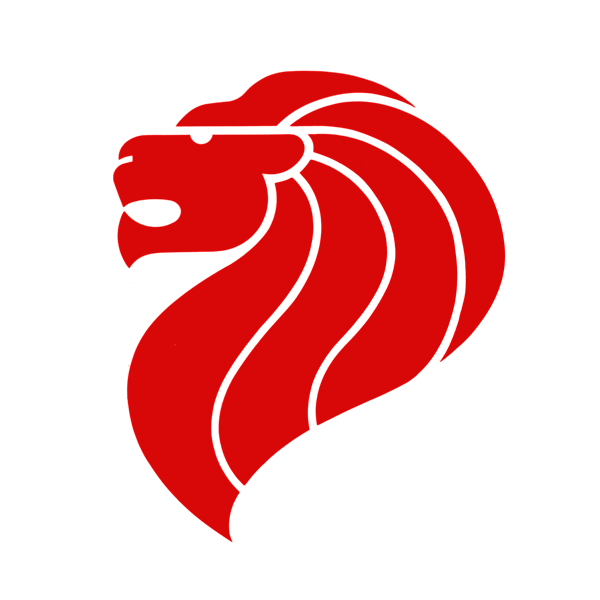 In March 1986, the Singapore government realised it needed an alternative national symbol for its citizens and organisations to use as there were legal restrictions to the existing National Flag and State Crest. The Ministry of Communications and Information invited local art schools and advertising agencies to send in entries based on existing icons such as the national flag, the Vanda Miss Joaquim orchid and the Merlion.
Of the over 260 entries received, the design by Michael Lee emerged the favourite among two panels consisting of members from the government and the private sector. It was of a head of a lion, referring to Singapore's status as a "Lion City" and with a tenacious mien said to symbolise the nation's single-minded resolve to face and overcome any challenges. The lion had a mane made up of five partings, each representing the five ideals—democracy, peace, progress, justice and equality—found in the National Flag.
Lee's use of the lion stood out as compared to other designs that used the palm tree or orchid. Other lions were also described as "too cartoonish or too warlike". Lee was then an art director at advertising agency Gartshore Kerr & Lim/BBDO, which had submitted 12 other entries including variations on the stylised lion, traveller's palm and Singapore's skyline. The agency was among 17 others that participated.
Although Lee's agency said it charged an average price of about S$10,000 for a logo, it decided to donate the winning design to the nation.
The logo was largely well-received and adopted by the Singapore Manufacturers' Association as the country's export logo. Some people, however, felt the head should face right instead of left as it looked more dynamic and forward-looking. The left-facing logo also looked like a question mark to one.
References

Ang, L.S. "Why lion should face right". The Straits Times, 25 July.
Gwee, Monica. "How much is a prize-winning logo worth?" Business Times, 23 July 1986, 2.
Lim, Robert. "Question mark". The Straits Times, 31 July 1986, 16.
Perera, Audrey. "Lion symbol that got the judges' roar of approval". The Straits Times, 20 July 1986, 1.
"The Lion Head Symbol". Singapore: National Heritage Board, nhb.gov.sg/what-we-do/our-work/community-engagement/education/resources/national-symbols/the-lion-head-symbol.
Wee, Edmund. "Search is on for lion to represent Singapore". The Straits Times, 27 June 1986, 36.