Introducing the lightest LMG in the world.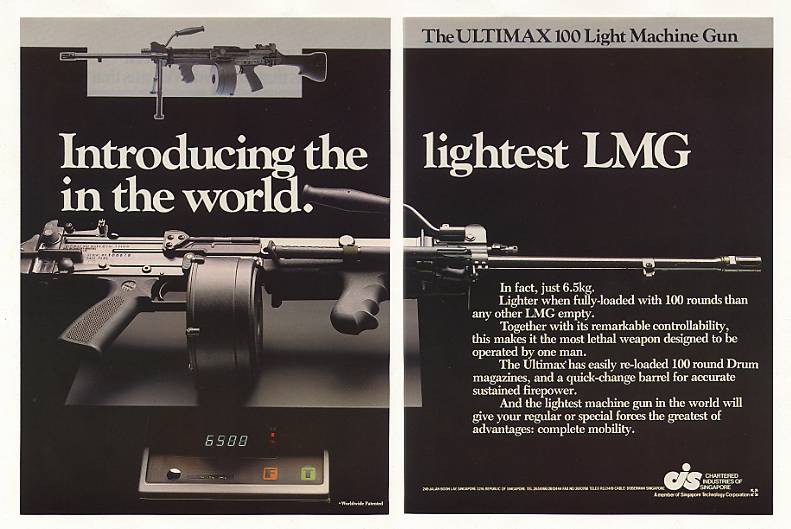 Advertisement for a Singapore-commissioned light machine gun
| | |
| --- | --- |
| Designer | |
| Client | Chartered Industries of Singapore |
| Year | 1986 |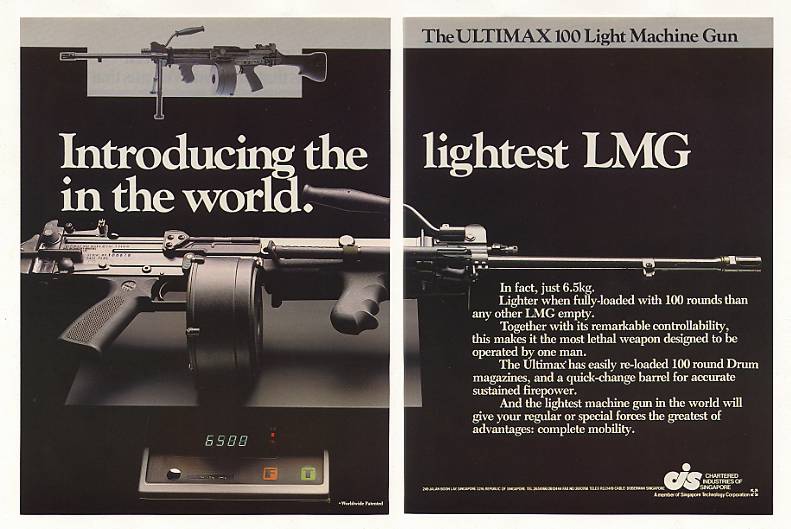 In the late 1970s, the Chartered Industries of Singapore hired two American designers to come up with a light and portable machine gun with sustained firepower. One of whom was Leroy James Sullivan who was known for scaling-down versions of larger fireams such as the M16 rifle.
The result is the ULTIMAX 100 which used 5.56-mm bullets, lighter than the traditional Western-designed machine guns that used 7.62-mm bullets.
| | |
| --- | --- |
| References | Peh, Shing Huei. Neither Civil Nor Servant: The Philip Yeo Story. Singapore: The Straits Times Press, 2016. |