Singa the Courtesy Lion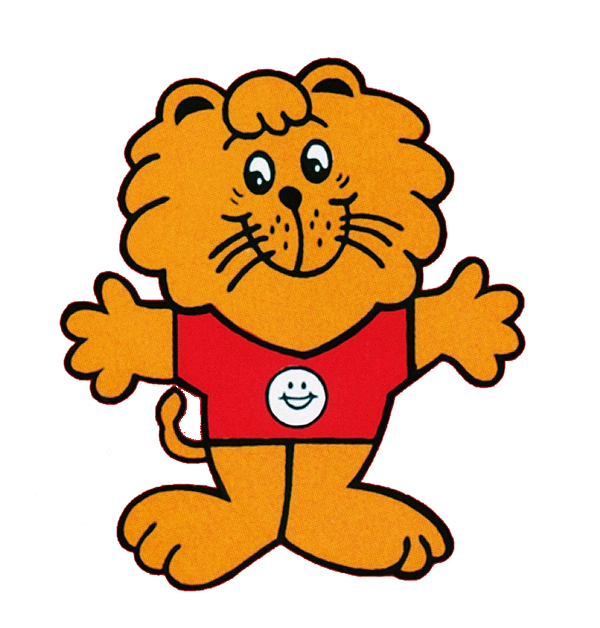 Mascot for a courtesy campaign
| | |
| --- | --- |
| Designer | Eileen Wat,Ahmad Asran,Joseph Teo Teck Seng,Basskaran Nair |
| Client | Ministry of Culture |
| Year | 1982 |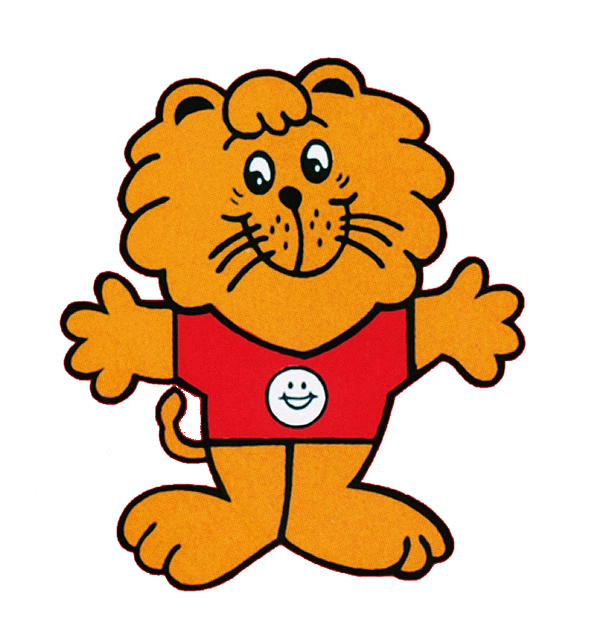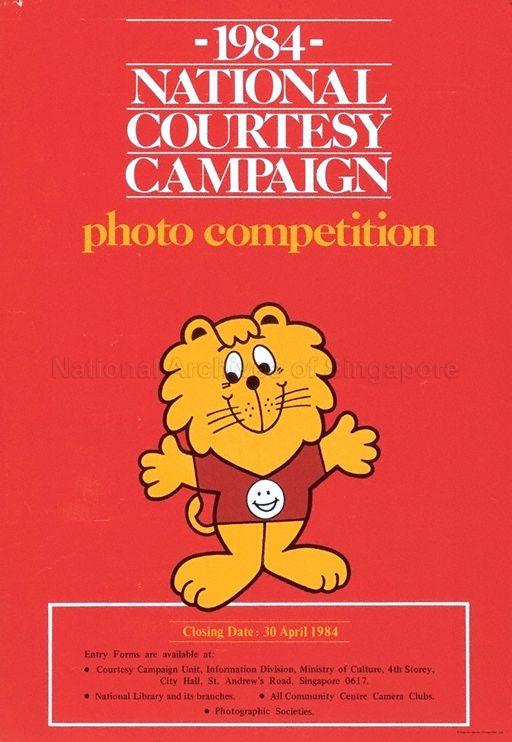 This friendly golden-mane lion was created to front the 1982 courtesy campaign. Named after the Malay word for lion, Singa was touted to be a "cheerful, courteous and loveable" mascot. It replaced the previous campaign logo of a smiling face, which lacked "a more human touch" and limited courtesy to just smiling.
Singa was created after studies in other countries showed that mascots were effective in campaigns. Examples during that period included Smokey the Bear in the fire-prevention drive in the United States and the British Post Office's Buzby the Bird. The choice of a lion overcame the need to represent Singapore's multiracial representation. The animal also symbolised the country known as the "lion city". While the Merlion was considered, it was already being used by the Singapore Tourist Promotion Board.
The task of drawing out the lion fell to a team of three artists led by Joseph Teo, chief artist of the ministry's information division. After six weeks and over 100 sketches of "fierce-looking" lions and overtly "feminine-looking" designs, the team's only female artist, Eileen Wat, created Singa wearing a T-shirt with the previous courtesy campaign logo. Wat was a graduate of Baharuddin Vocational Institute, Singapore's national design school.
References

Gamboa, Evangeline. "How Eileen wiped the snarl off Singa...." The Straits Times, 18 May, 1982, 9.
Lee, Philip. "Mascot for Campaign." The Straits Times, 15 May, 1982, 1.
Moorthy, Uma. "Singa — what it could have been." The Straits Times, 30 June, 1988, 27.