We've come a long way to serve you better (竭誠为您服务)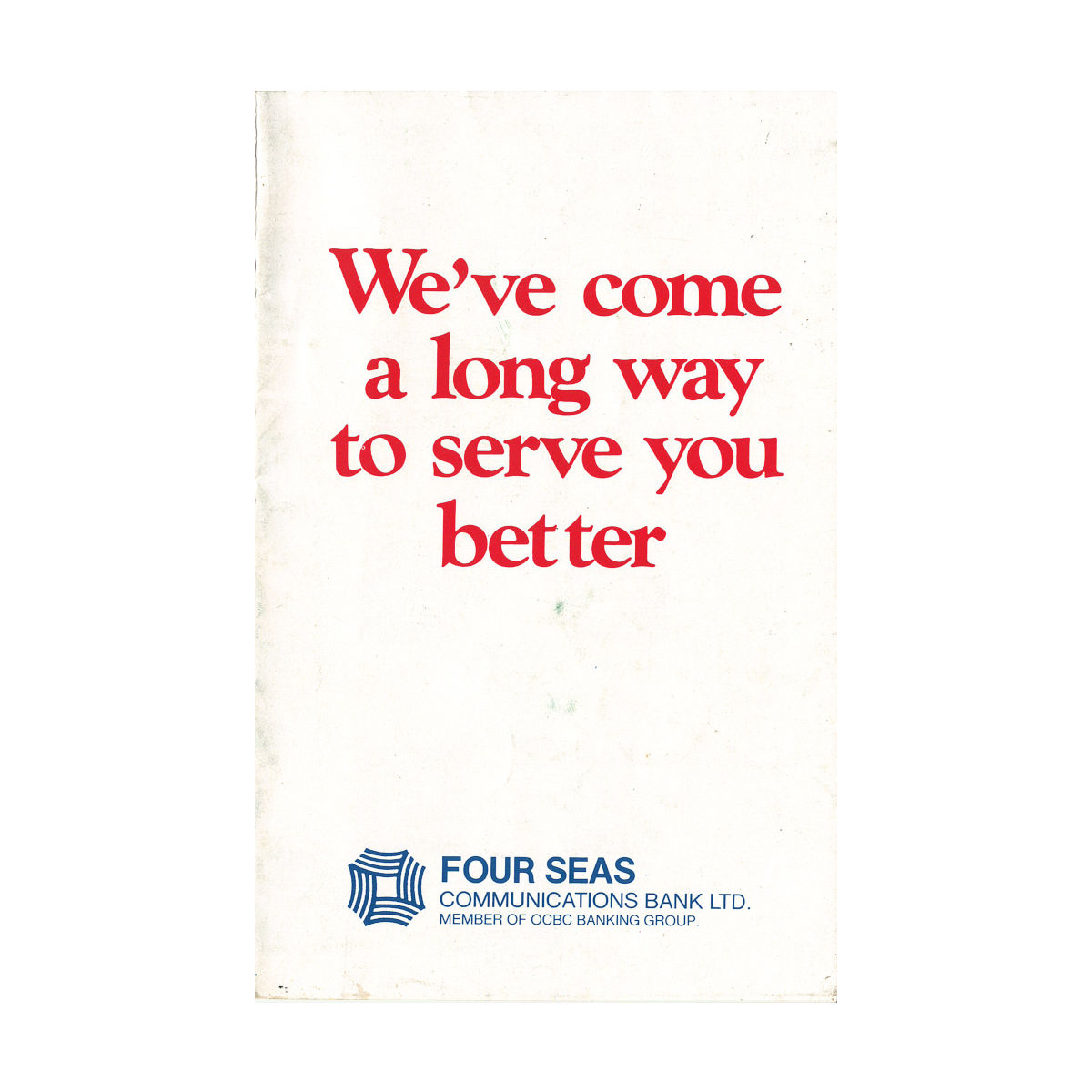 Brochure marking 79 years of a bank incorporated in Singapore in 1906
| | |
| --- | --- |
| Designer | |
| Client | Four Seas Communications Bank Ltd. (四海通銀行) |
| Year | 1985 |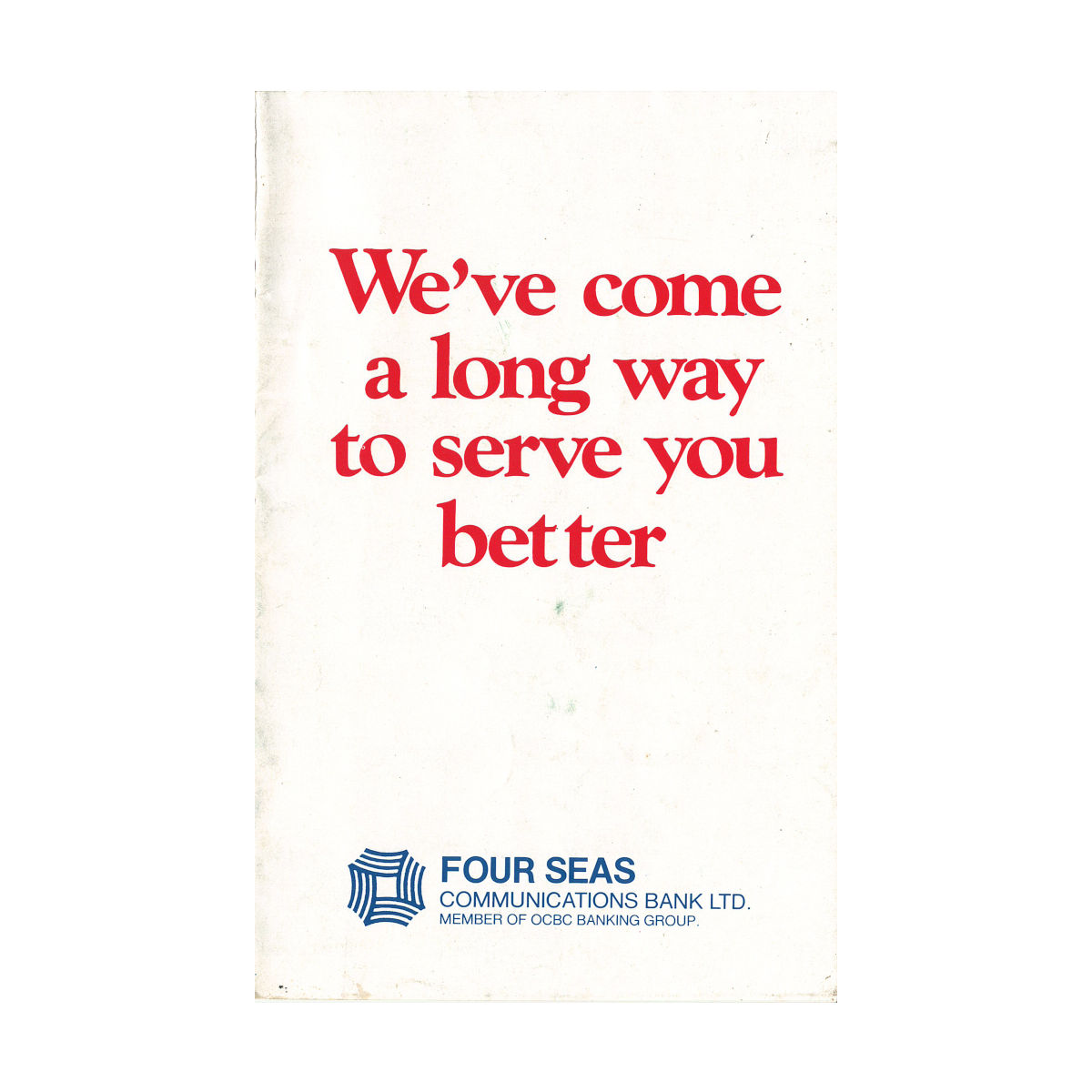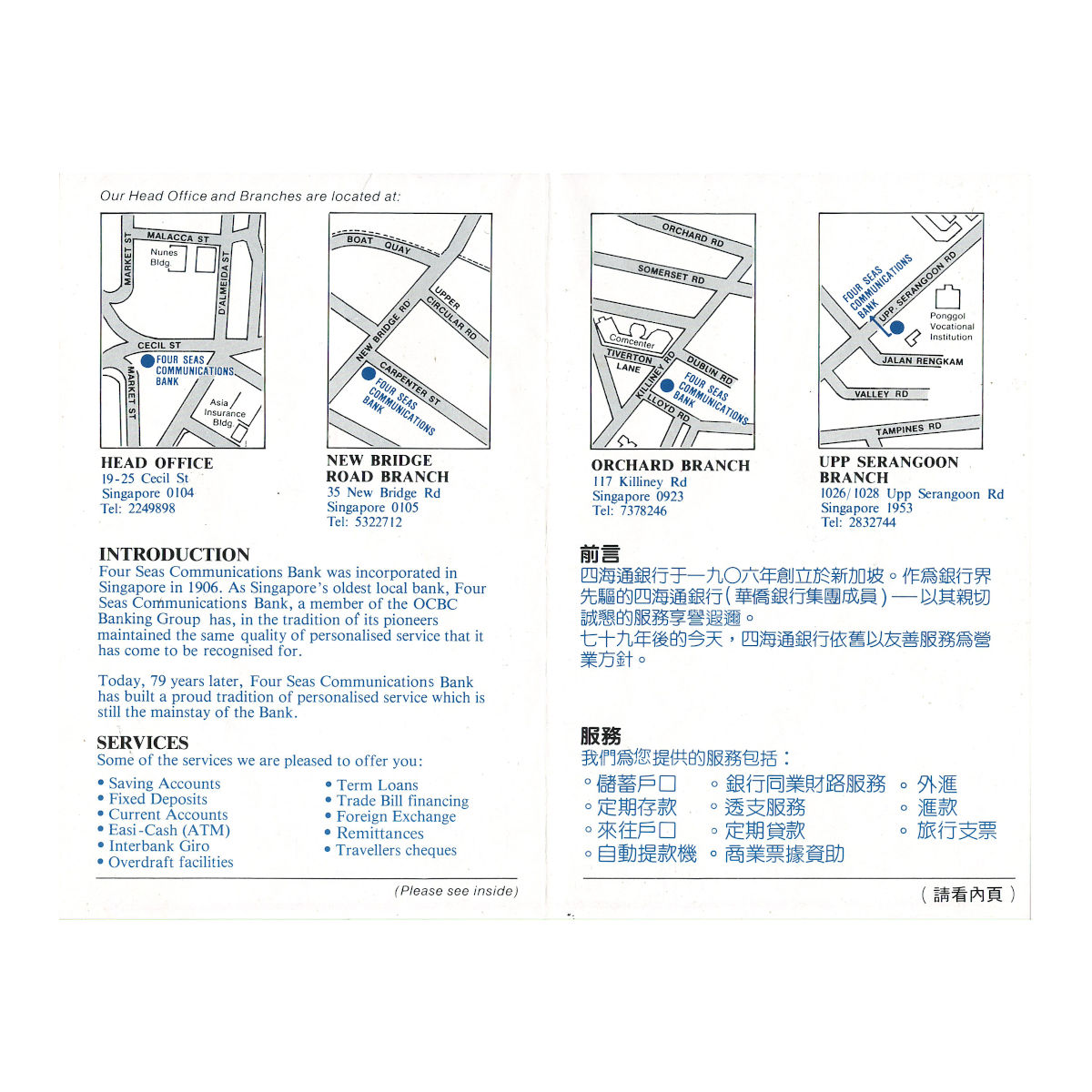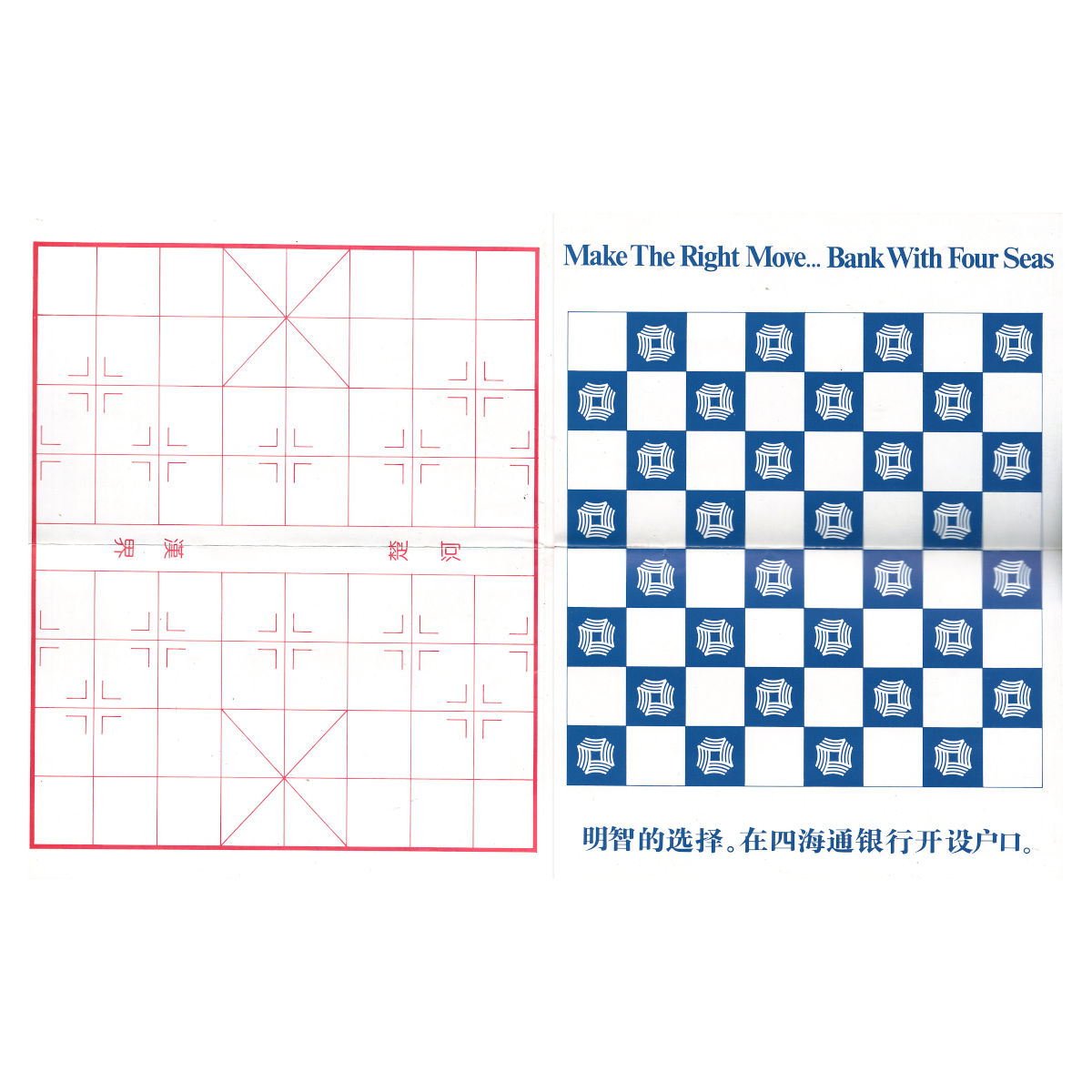 Dimensions: 110 x 170 mm (closed); 219 x 340 mm (opened)
The bank was originally established by members of the Teochew community as Sze Hai Tong Banking & Insurance Company, and was one of the earliest banks in Singapore. In 1957, it was renamed Sze Hai Tong Bank Limited but as foreign customers found it hard to pronounce it officially became known as Four Seas Communications Bank Limited in 1964.
The Oversea-Chinese Banking Corporation Limited (OCBC) acquired a majority interest in the bank in 1972, which then became a subsidiary. Following a merger in 1998 with OCBC Bank, Four Seas Bank was renamed FSB Holdings Limited and ceased its banking operations.
The brochure uses the analogy of a game of Chinese checkers and English chess to advertise that Four Seas customers "Make the Right Move" by banking with it.