Bricks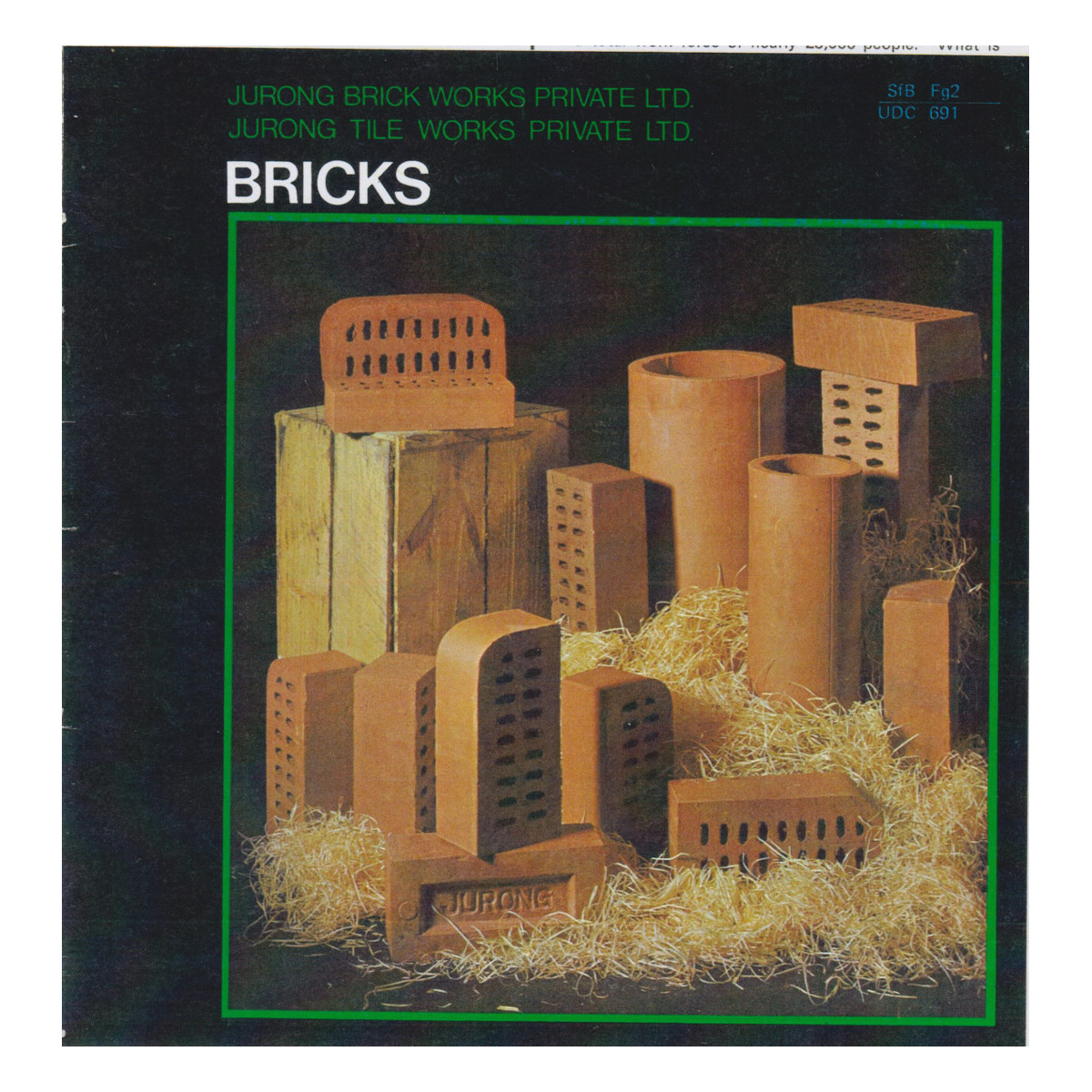 Brochure for one of Singapore's largest manufacturer of bricks
| | |
| --- | --- |
| Designer | |
| Client | Jurong Brick Works Pte Ltd |
| Year | 1972 |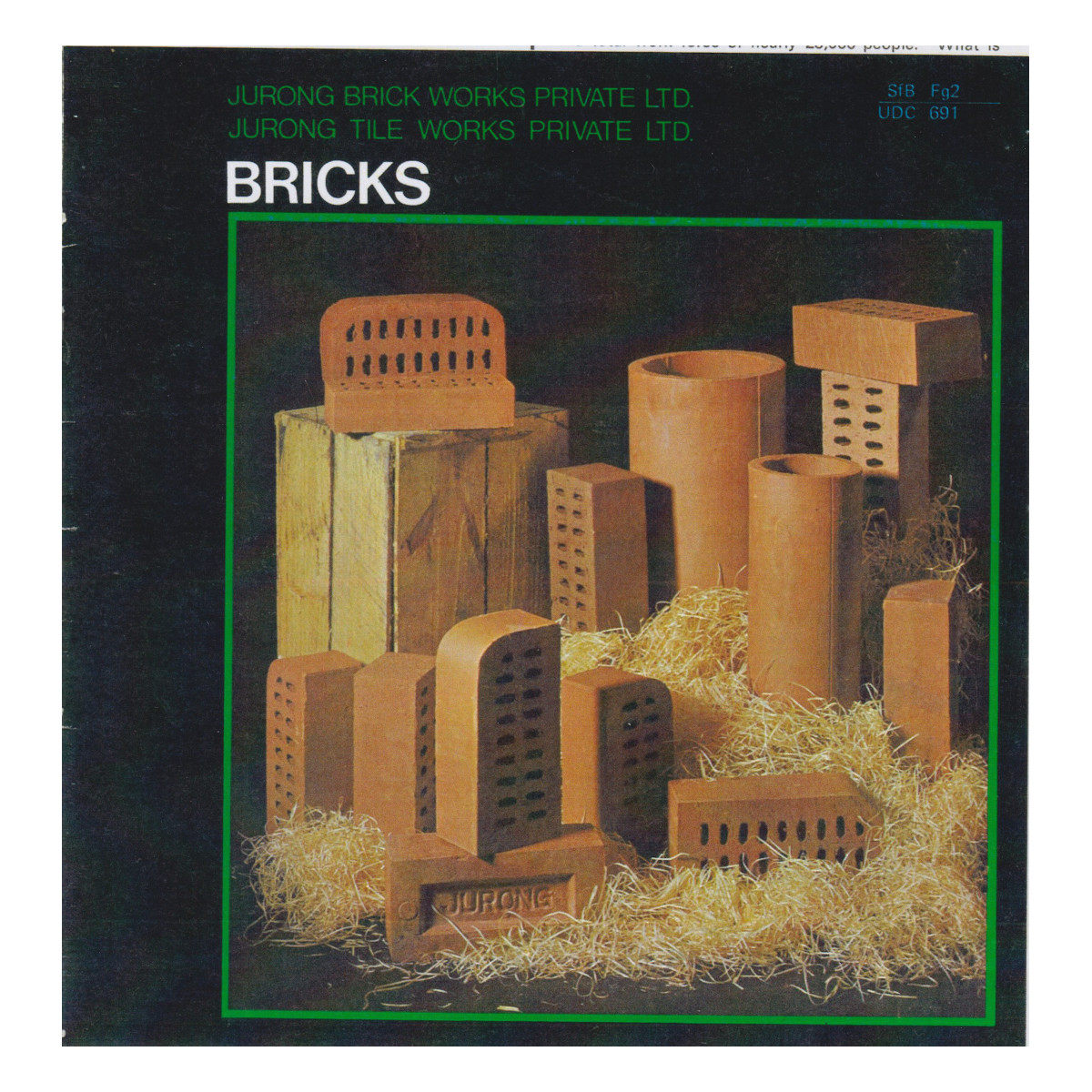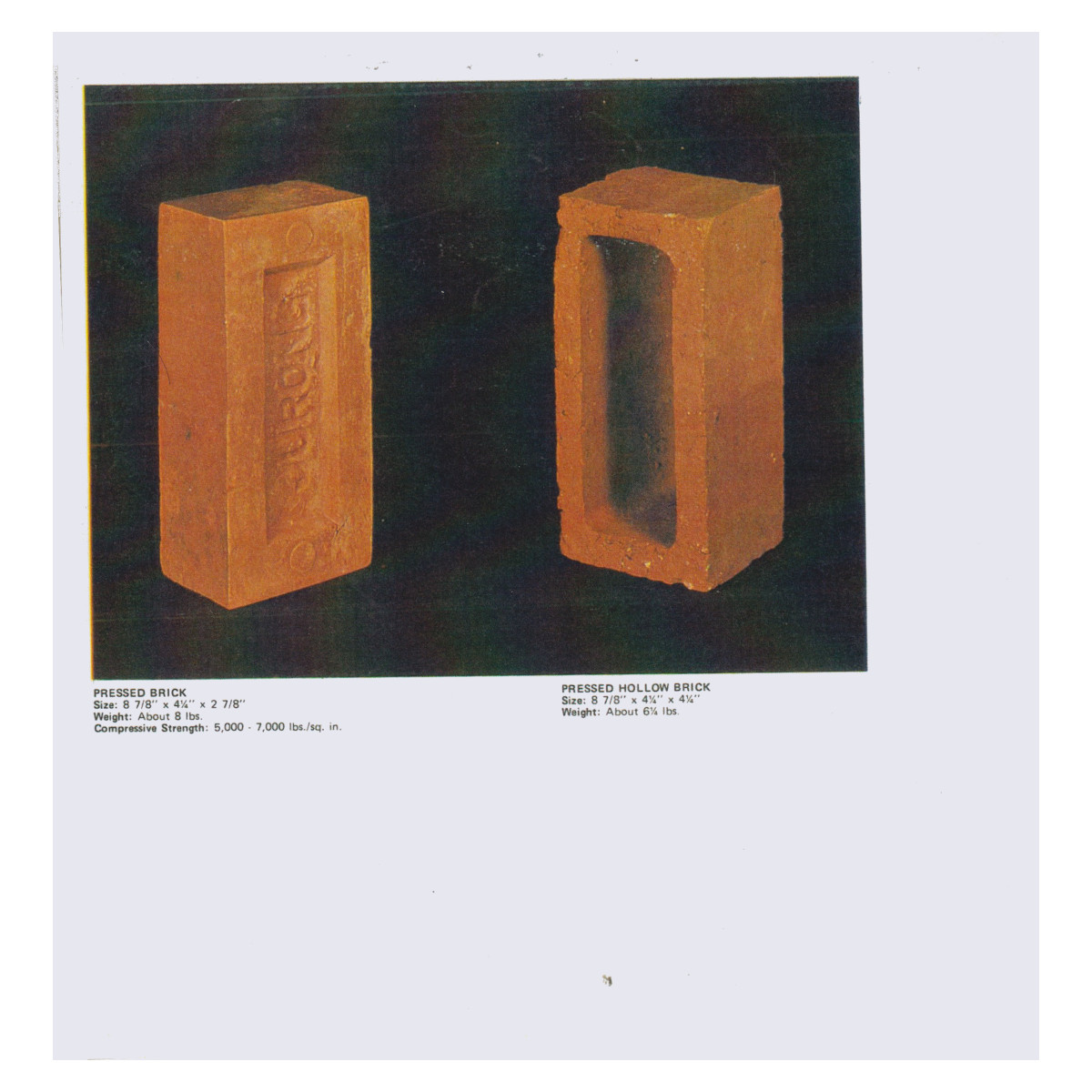 Dimensions: 200 x 195 mm
Jurong Brick Works was established in 1934 as a partnership among Chan Wah Chip, his uncle Koh Eng Poh and other relatives. By the 1950s, the company located at Jurong increased its production to over 1.5 million bricks. In 1965, it even started a subsidiary Jurong Tile Works to produce clay roofing tiles for the local and Malaysian markets.
By the 1980s, it could make a total of 3.5 million pieces of facing and common bricks a month—making it the largest of seven private oil-fired clay brick manufacturers in Singapore. Its competitors included Singapore Clay Products, Asia Brick, Ceramics Brick, Goh Bee, Bin Keow and Nanyang Brick Works.
The brickworks closed in in 2005.