Lee Fatt Furniture & Electrical (利發木器傢俬)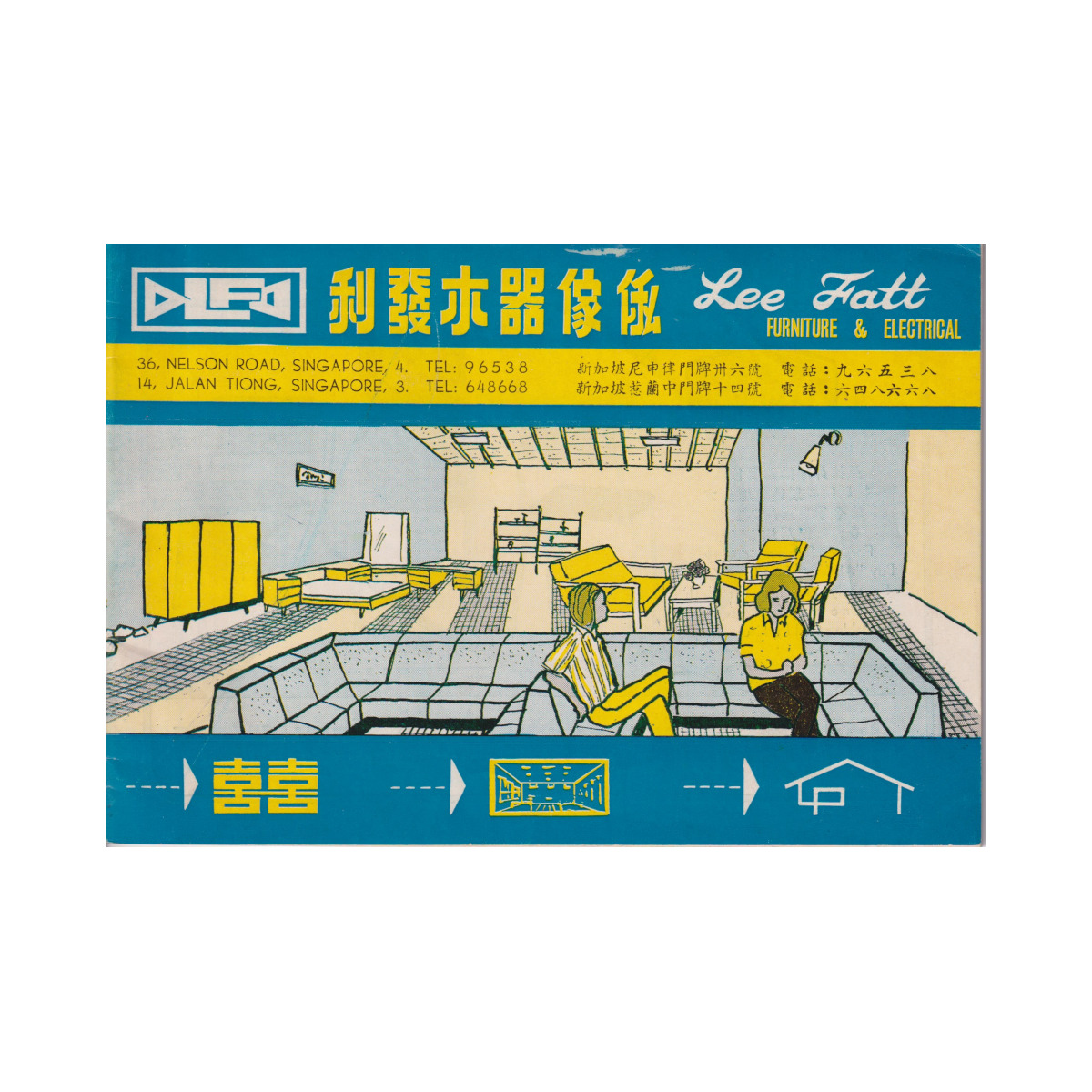 Brochure from a furniture and electrical supplier formerly headquartered near Kampong Bahru Market
| | |
| --- | --- |
| Designer | |
| Client | Lee Fatt Furniture & Electrical |
| Year | c. 1968 |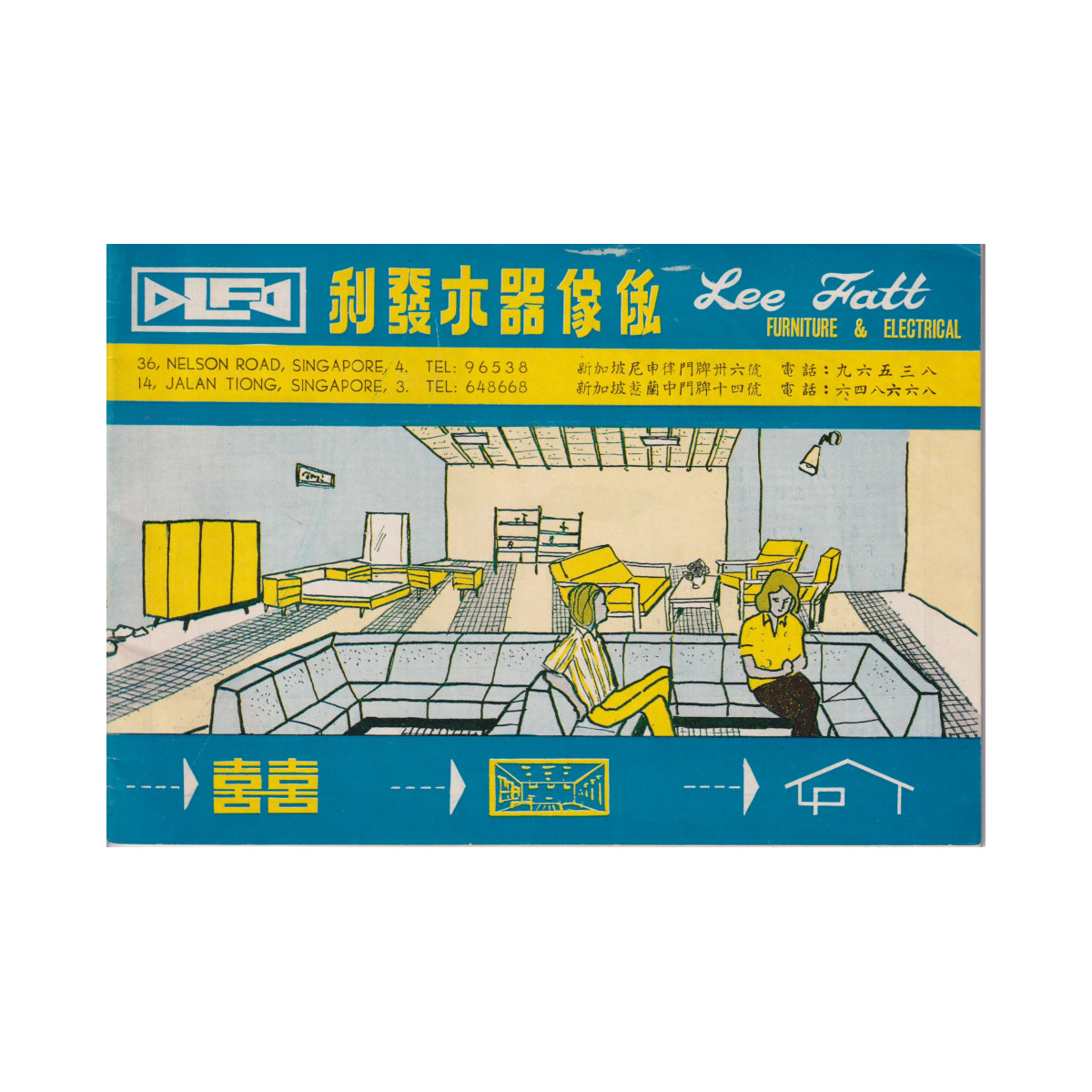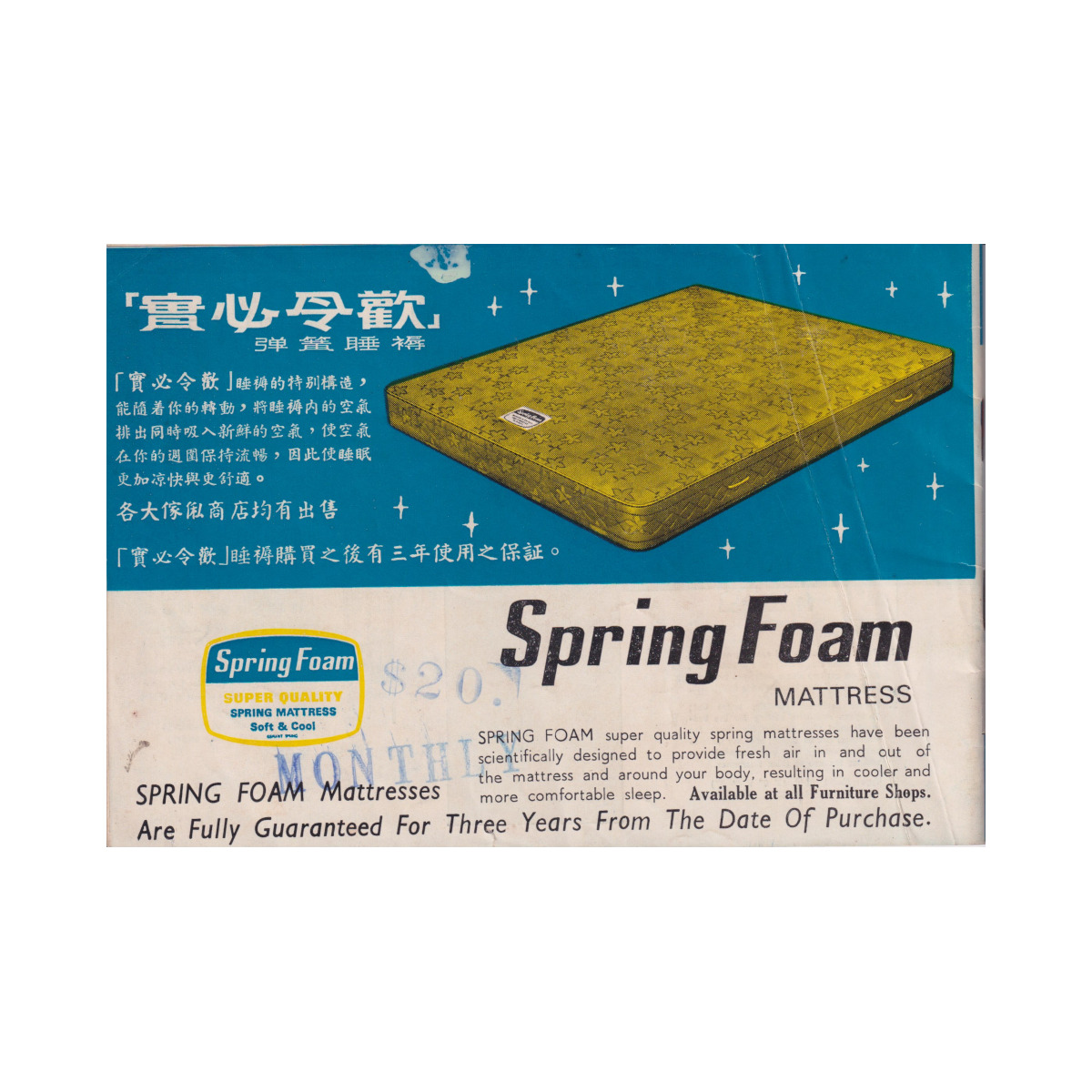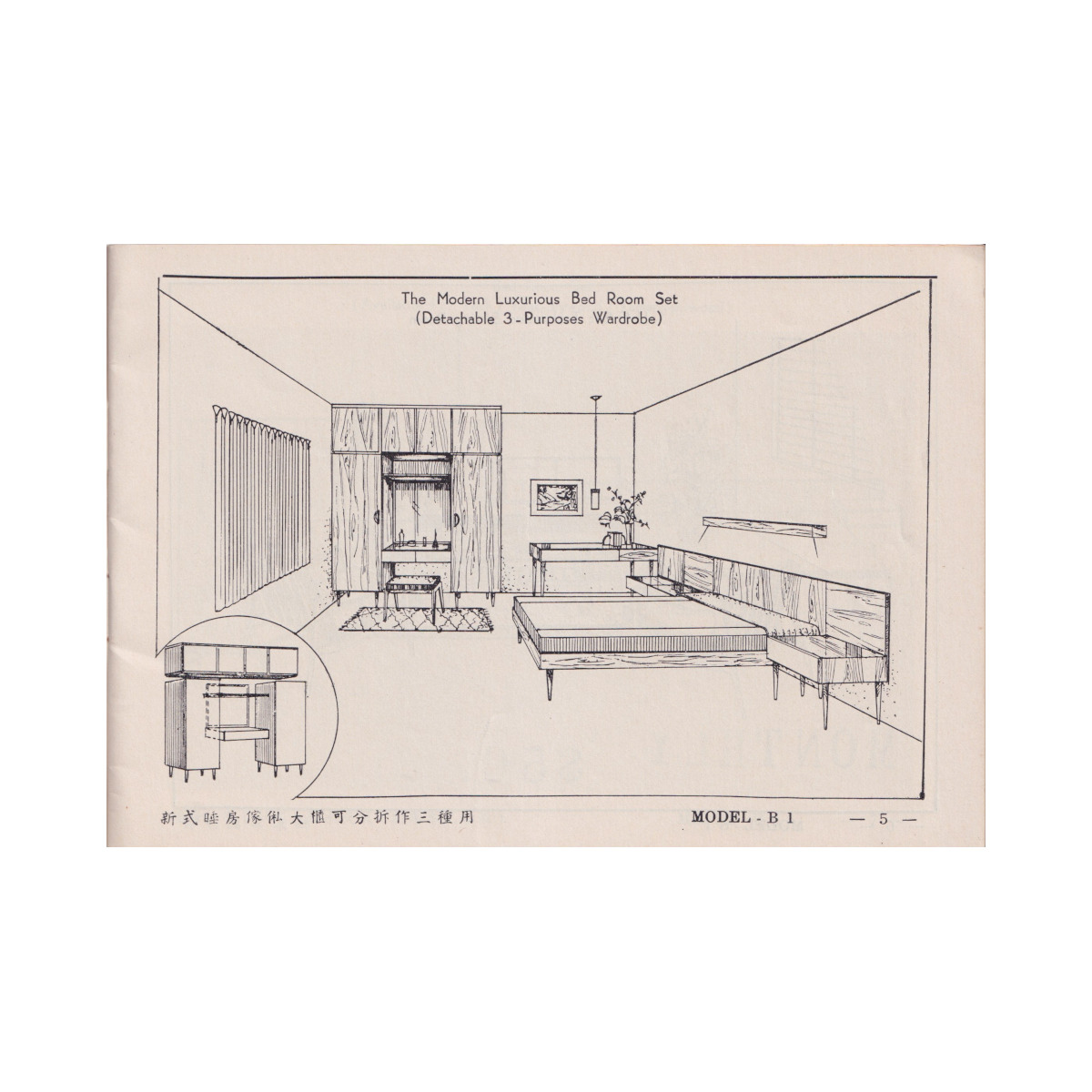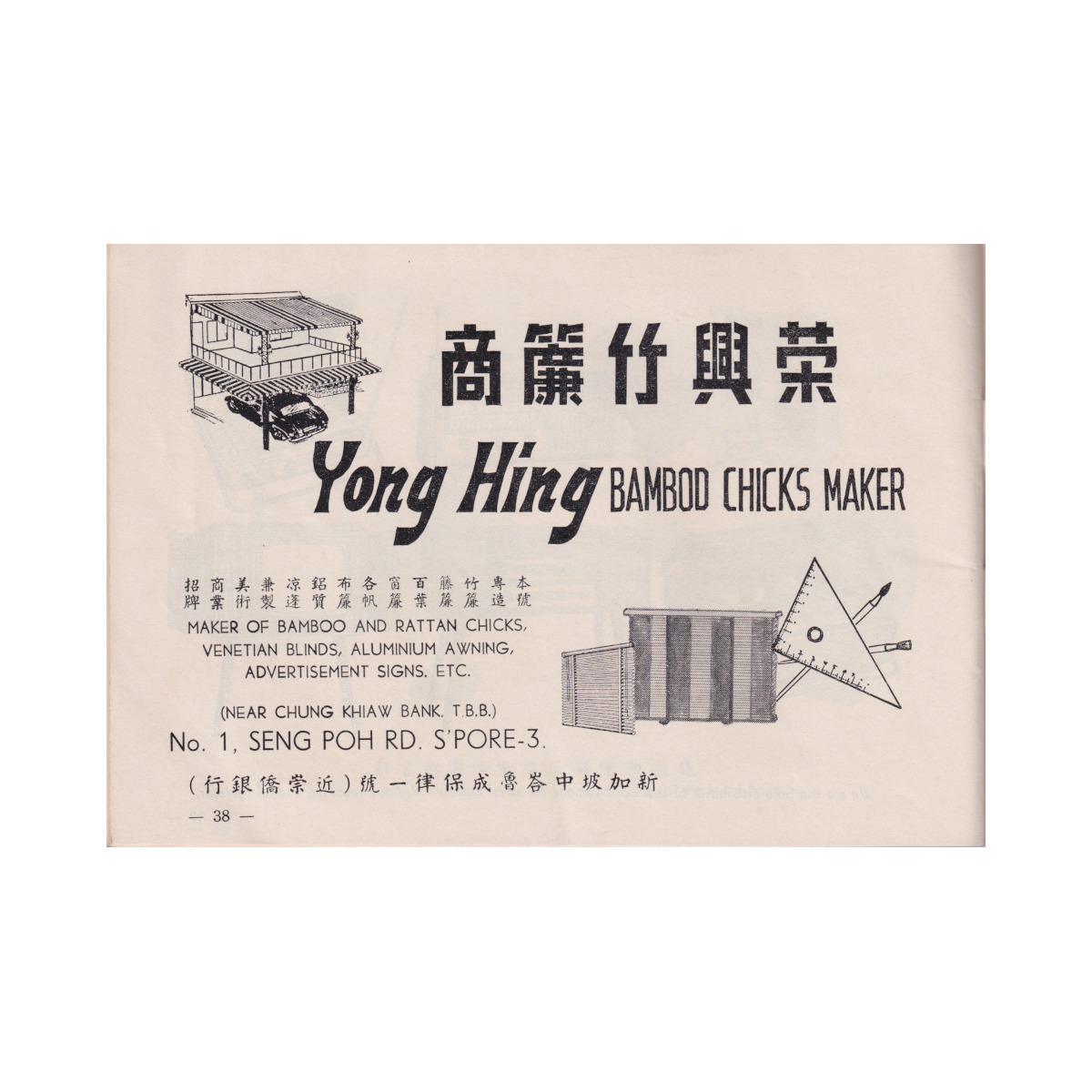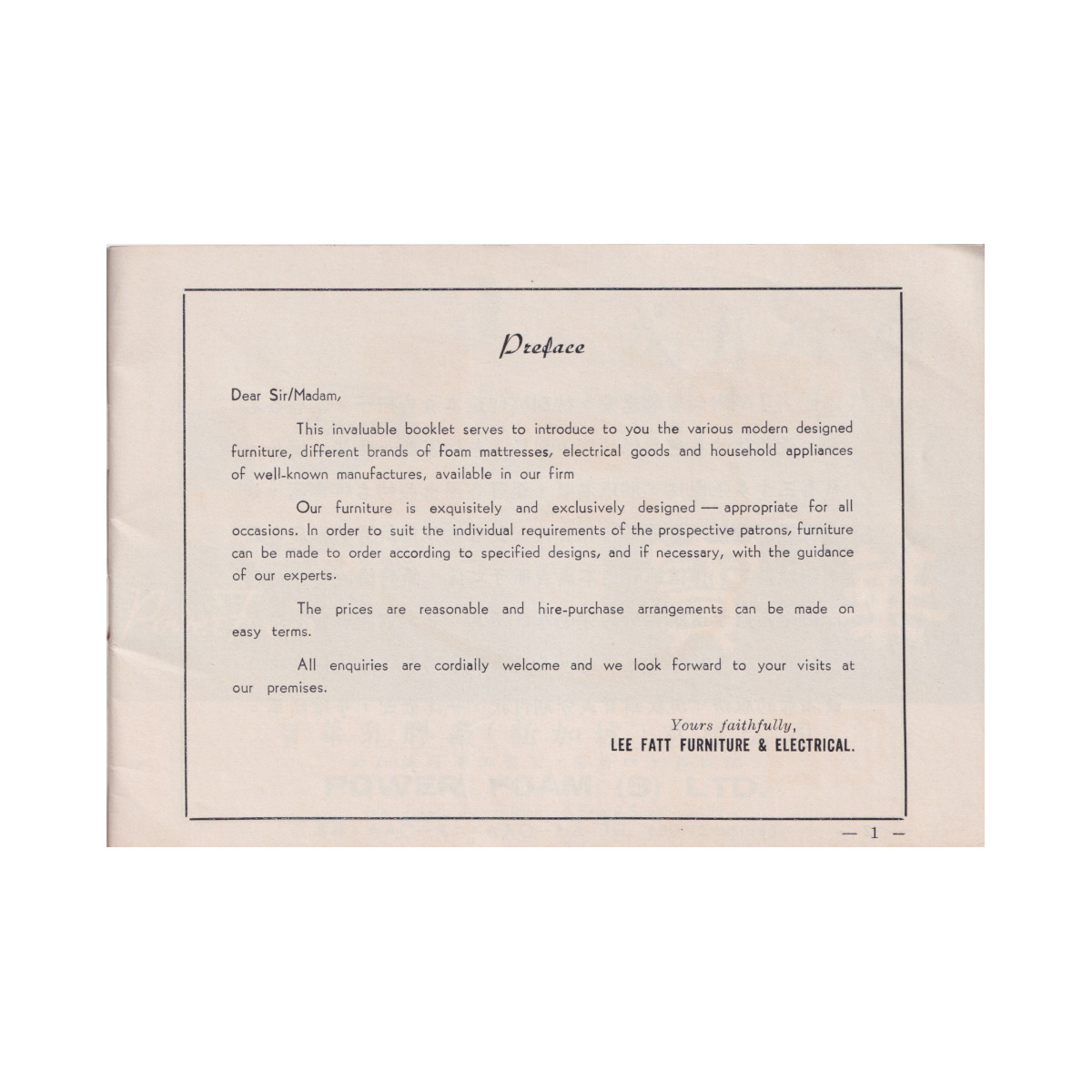 Dimensions: 190 x 130 x 2 mm
Around since the early 1960s, this supplier of home furniture and electrical appliances had its main office at the former Nelson Road between Keppel Road and Kampong Bahu Road. In 1966, the company opened a branch at 14 Jalan Tiong, off Tiong Bahru Road.
This 40-page brochure was targeted at the growing number of new home owners in Singapore as the government embarked on a massive programme to move its citizens from kampongs into modern public housing. It showcased the company's wide variety of "modern designed furniture, brands of foam mattresses, electrical goods and household appliances of well-know manufactures", which were even illustrated in apartment interiors.
During the mid-1970s, Lee Fatt Furniture also ran advertorials in the local newspapers. The stories targeted at new home owners offered modern furniture as "attractive and functional" solutions that were not just "gap fillers". It added that these came in "sets" as one should buy furniture for home based on a "theme" for their home layouts. These ads positioned the store as one being able to offer expert advice at affordable rates.