iSH 1.1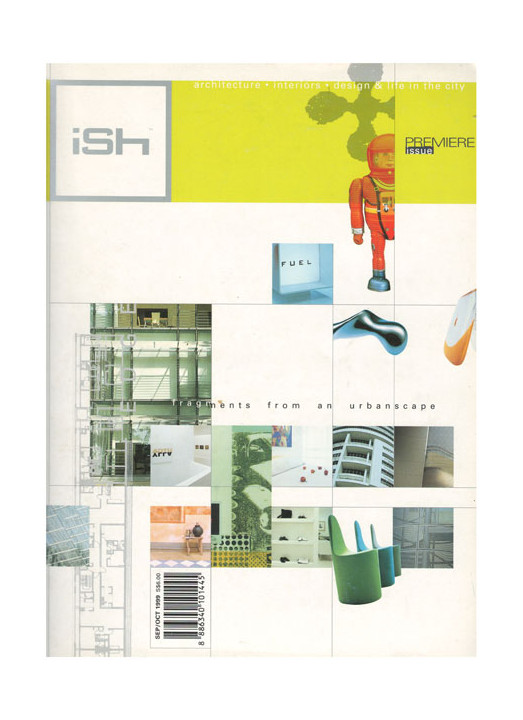 Inaugural issue of a bi-monthly architecture and design magazine
| | |
| --- | --- |
| Designer | ChenZhen,CK Loong |
| Client | Hypersummer Matters |
| Year | 1999 |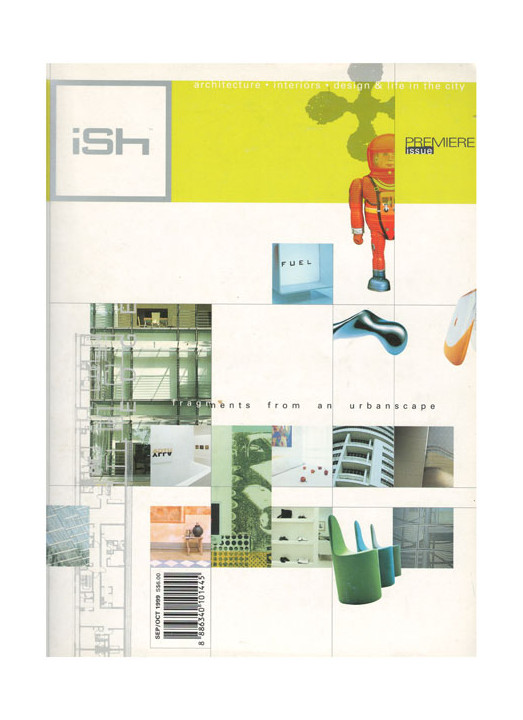 Dimensions: 225 x 300 mm
Production: Multi Design & Print Pte Ltd
A bi-monthly magazine on architecture, interiors, and design and life in the city. Unlike trade magazines of the era, iSh offered a lifestyle take on design and came in a postmodern and irreverent editorial and design approach which lived up to its tagline: "fragments from an urbanscape".
It was founded by editor Kelley Cheng, and publishers Anthony Chong and Jasmine Tan in 1999. Growing up in the 1970s and 1980s, Cheng was inspired by the wave of independent magazines from overseas such as The Face, Dazed and Confused, Surface, Nylon, and Flaunt. In particular, she felt Wallpaper combined the best of design, architecture and fashion. Soon after graduating from architecture school, she started iSh.
The magazine was bought over by Page One Publishing in 2001 when Cheng joined this local design book publisher as its editorial director. While working at Page One, she also ran iSh. The magazine was discontinued in 2009 when Cheng left to start her own design consultancy, The Press Room.