DIMENSIONS "Cartoon"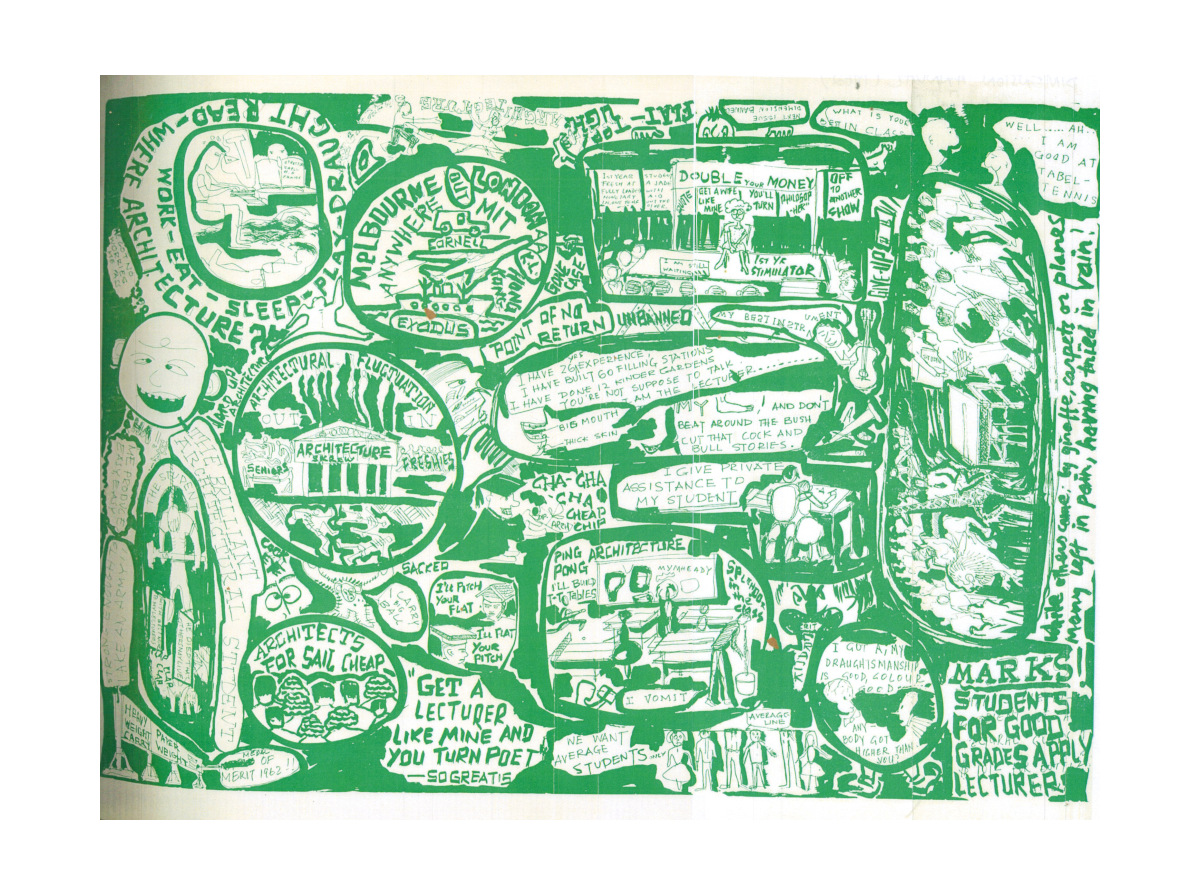 Cartoon in the inaugural issue of a journal published by the Singapore Polytechnic Architectural Society
| | |
| --- | --- |
| Designer | |
| Client | Singapore Polytechnic Architectural Society |
| Year | 1962 |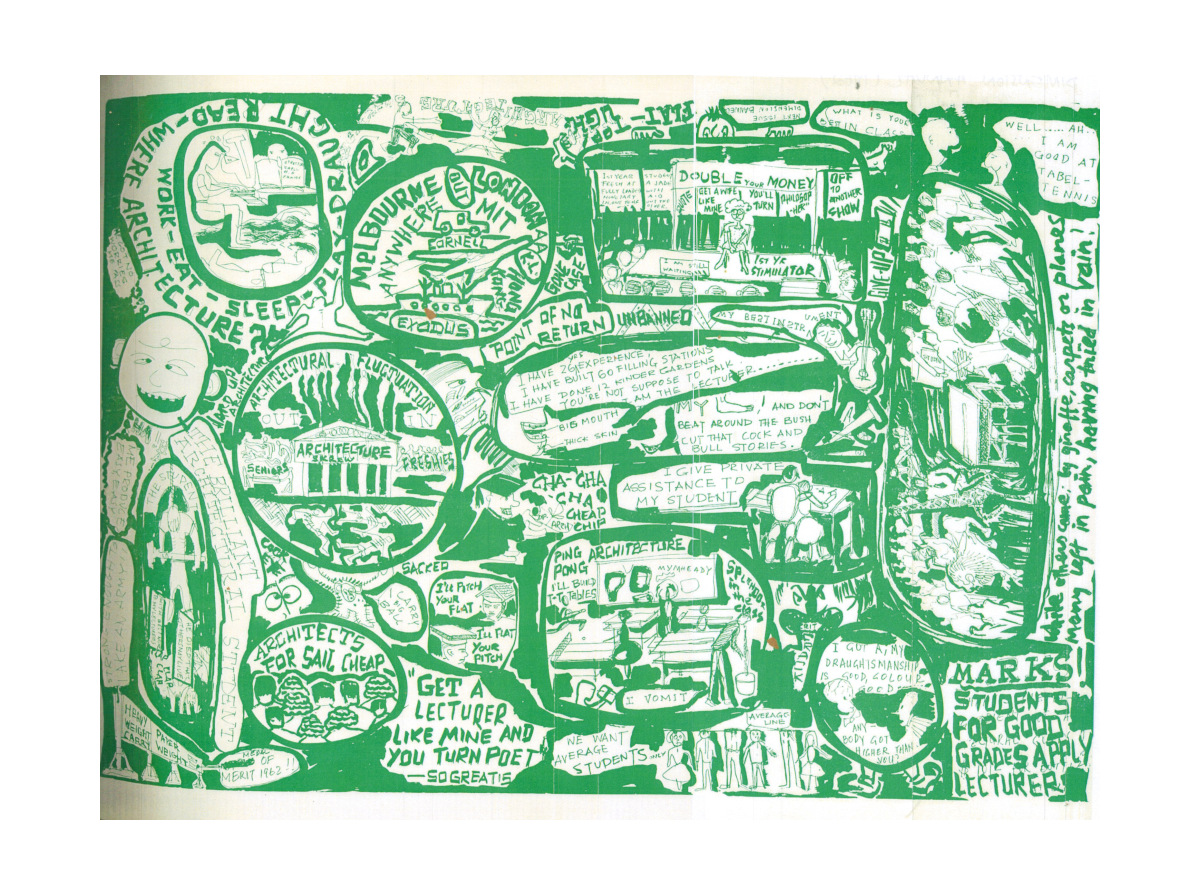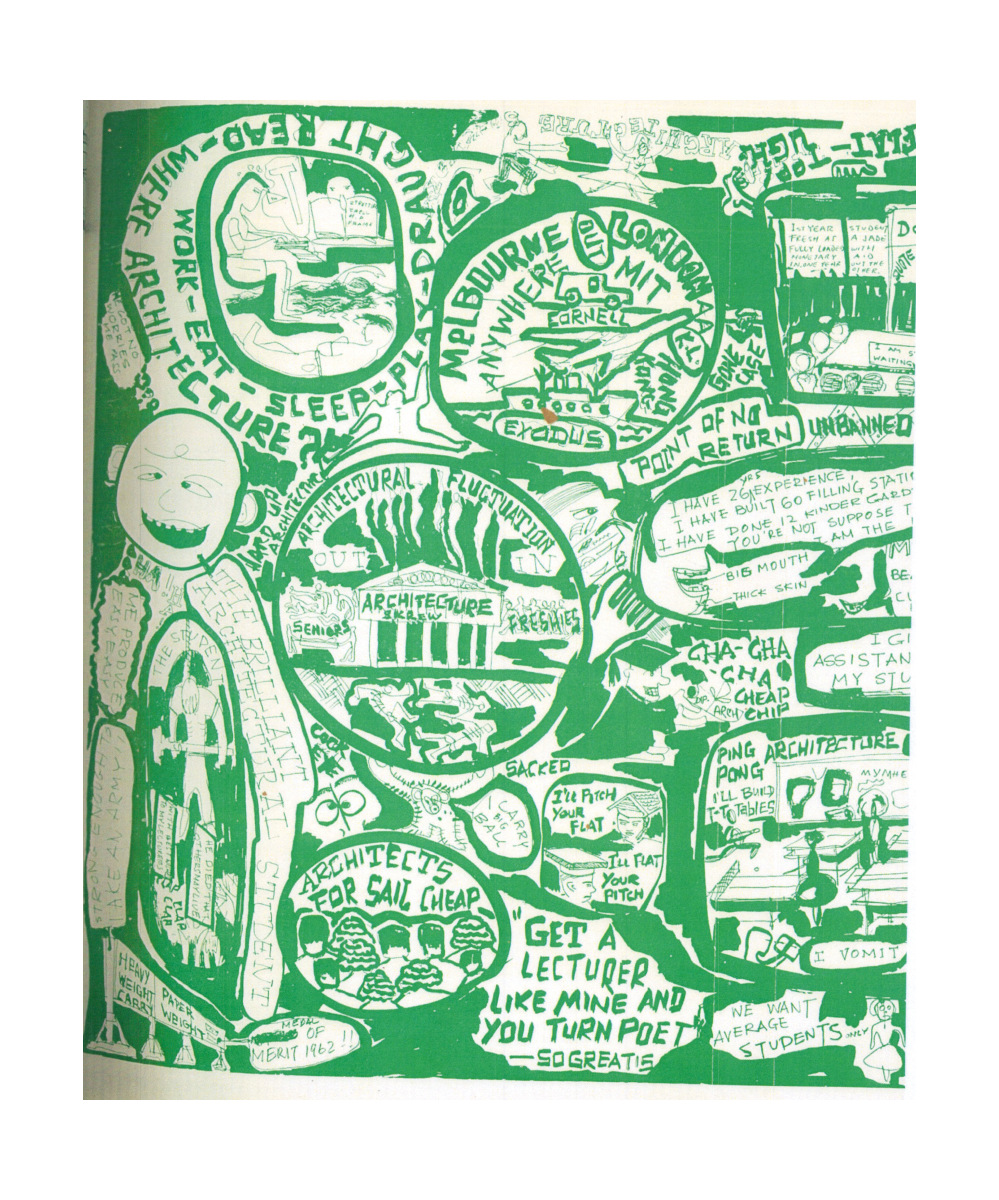 Editorial board: Tay Kheng Soon (Chairman), Wee Chwee Heng (Sub-editor), Teoh Ong Tuck (Sub-editor), Tan Peng Guan (Typist) and Chiang Kok Hin (Typist)
A cartoon published in Dimensions, the annual journal of the Singapore Polytechnic Architecturural Society. It was found across pages 17 to 18.
According to a participant, Wee Chwee Heng, such free association drawings were usually done over a night when the students hung out. These "commentaries" ranged from critiques of local architecture, complaint about student life and even gossip about lecturers.
"You get four people sitting around a table, it was a graphic of an idea. We just draw it. If I say something, I draw my part, he will draw his part," he said. "Whatever we talk about, we jot down."
In this cartoon, we see references to student life ("Work-Eat-Sleep-Play-Draught-Read-Where Architecture?") and also debates about architecture forms ("I'll pitch your flat"; "I'll flat your pitch").
| | |
| --- | --- |
| References | Personal interview with Wee Chwee Heng, 31 January 2020. |