Report: Training Seminar on Book Design and Illustration 1980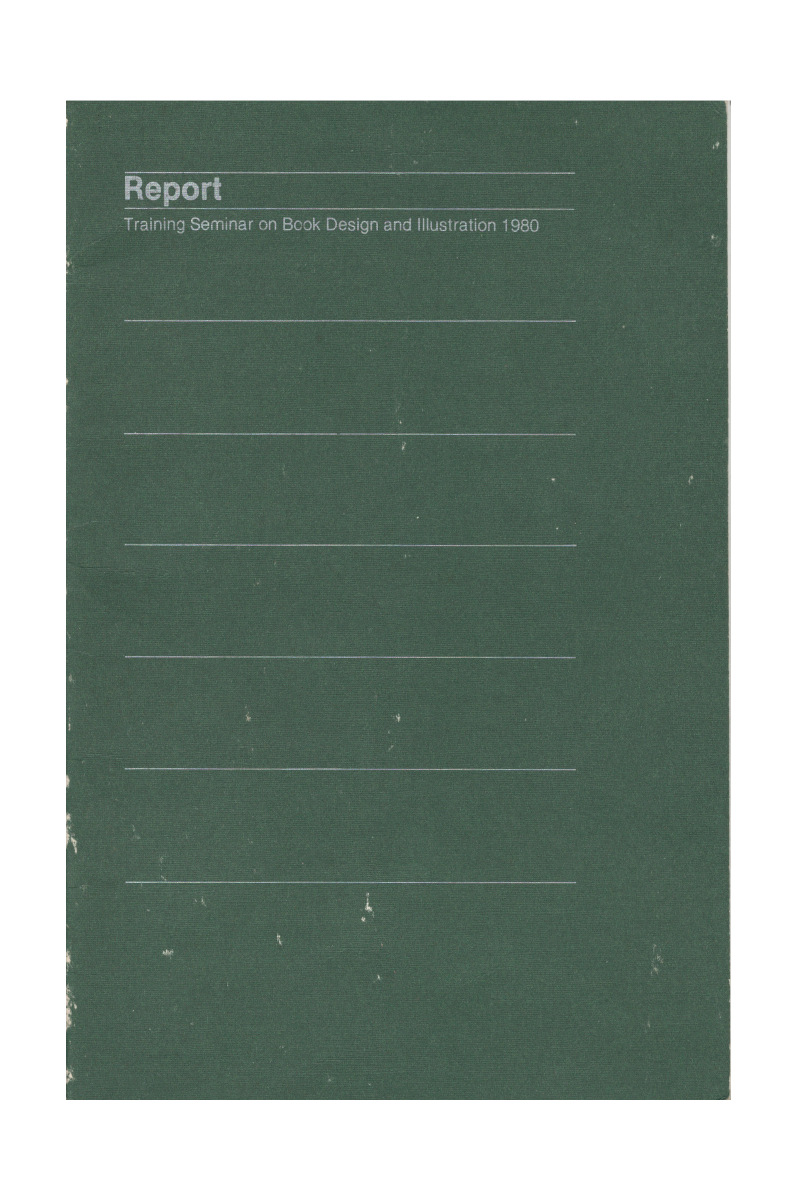 Report of a seminar organised by the National Book Development Council
| | |
| --- | --- |
| Designer | Lim Ching San |
| Client | National Book Development Council |
| Year | 1980 |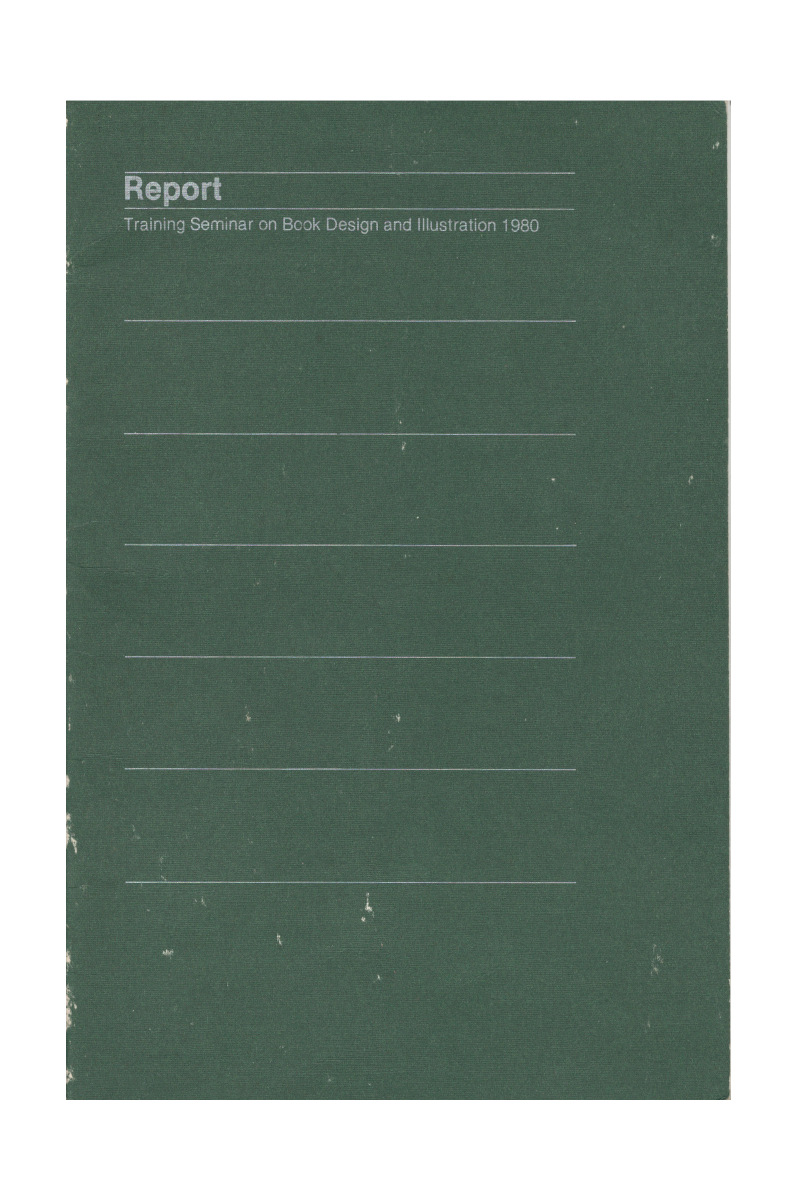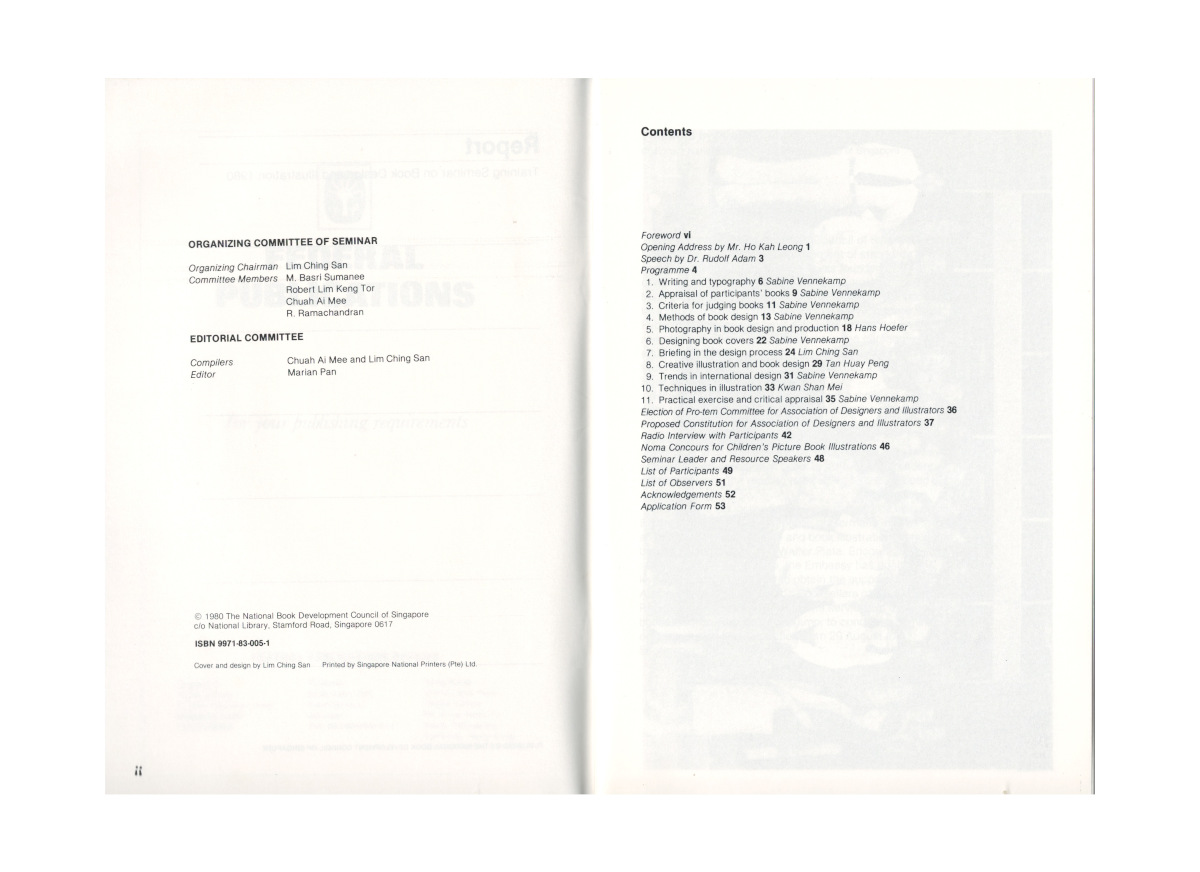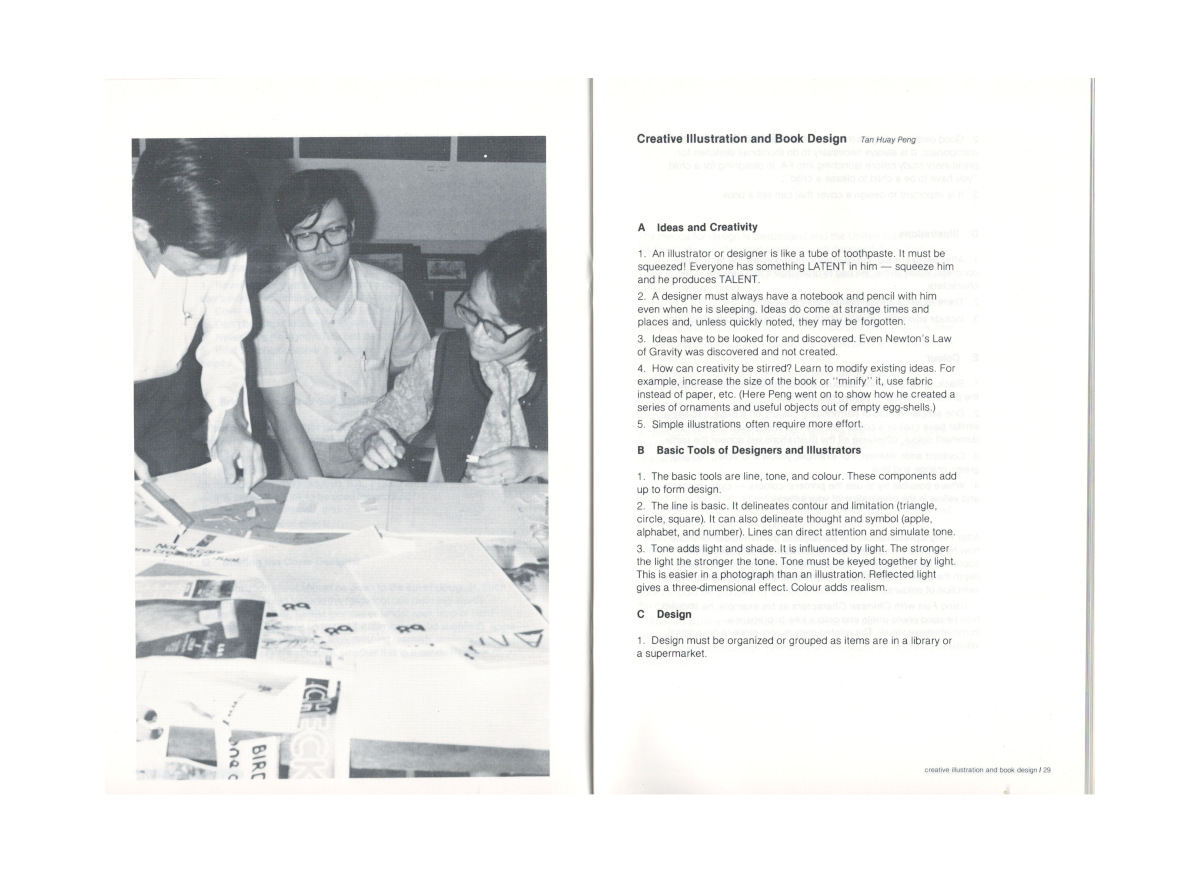 A training seminar conducted by the National Book Development Council from 29 August to 2 September at the Marine Parade Branch Limbrary to improve the standards of book design in Singapore. It was the second such seminar organised with the help of the Federal Republic of Germany, the first being held in 1978.
This second seminar was organised by a committee led by Lim Ching San and featured 29 participants and 14 participants. The trainers included renowned book designer Sabine Vennekamp, designer and photographer Hans Hoefer as well as local illustrators Kwan Shan Mei and Tan Huay Peng
The seminar ended with the formation of the Association of Book Designers and Illustrators in Singapore. Lim was elected chairman of the pro-tem committee and its members included M. Basri Sumanee, Chuah Ai Mee, Robert Lim Keng Tor, Edwin Ng, Daniel Tan, Jenny Soh, Rahmat Diman, Susay Poyneer and Chan Chang How.