Civil Aviation Authority of Singapore
Logo for a national aviation authority
| | |
| --- | --- |
| Designer | HengDesign Associates,James Heng |
| Client | Civil Aviation Authority of Singapore |
| Year | 1985 |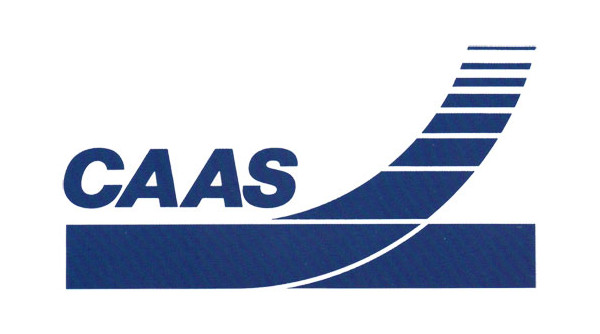 The logo is made up of a a strong horizontal band and a curved series of undulating lines. The blue conveys the sky as well as the reliability and strength of the organisation. The horizontal band emphasises its orientation towards service, while the curved series of lines symbolises the incessant ascent and descent of planes.
References

"CAAS to have a logo". Business Times, 12 July, 1985, 2.
Neo, Lim Soon. "Changi Airport and SIA as models of excellence". Business Times, 22 July, 1985, 16.
Lee, Chang Siang. Signs of the Times (1995). S.A.G. Books: Singapore, 65.