National Day Parade 2016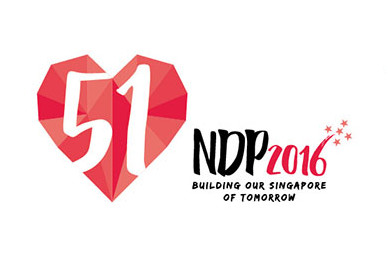 Logo for parade celebrating Singapore's 51st birthday
| | |
| --- | --- |
| Designer | Chelsea Lim Xin,That Design Agency |
| Client | Singapore Armed Forces |
| Year | 2016 |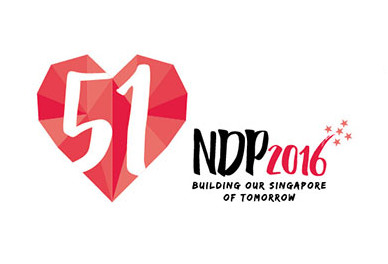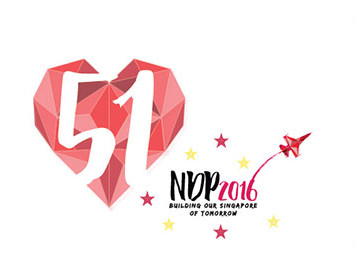 The logo consists of geometric hearts in four shades of red that represent the construction of a multiracial Singapore. It is paired with a "fun and modern" handwritten font to represent how the nation's future is to be written together with its citizens. Finally, the upward brush stroke of the number "6" suggests Singapore is forward-looking and it bursts into a firework of five stars that are found on the state flag.
It was designed by Chelsea Lim, a third-year visual communications and media design student from Singapore Polytechnic. She created it in 10 days during her examination period. Her design was shortlisted from about 250 submissions and was eventually selected by a public vote. According to the press release, it was the first time the logo competition was open beyond schools to all Singaporeans.
The competition was judged by panel consisting of:
Choo Meng Foo, artist
Theresa Goh, national athlete
Dennis Mark, vice-president and general manager at Hewlett-Packard
Peck Hsiao Tyng, artist
Drayson Phua, creative director at That Design Agency
Lim's logo was modified by That Design Agency, which was commissioned to brand the parade. It was part of the judging panel and had also picked this logo to win. For "practical usage" across various mediums, the agency edited the logo. Most notably, they removed an F16 plane Lim had put in put in because it was the main highlight of each NDP for her.