Total Defence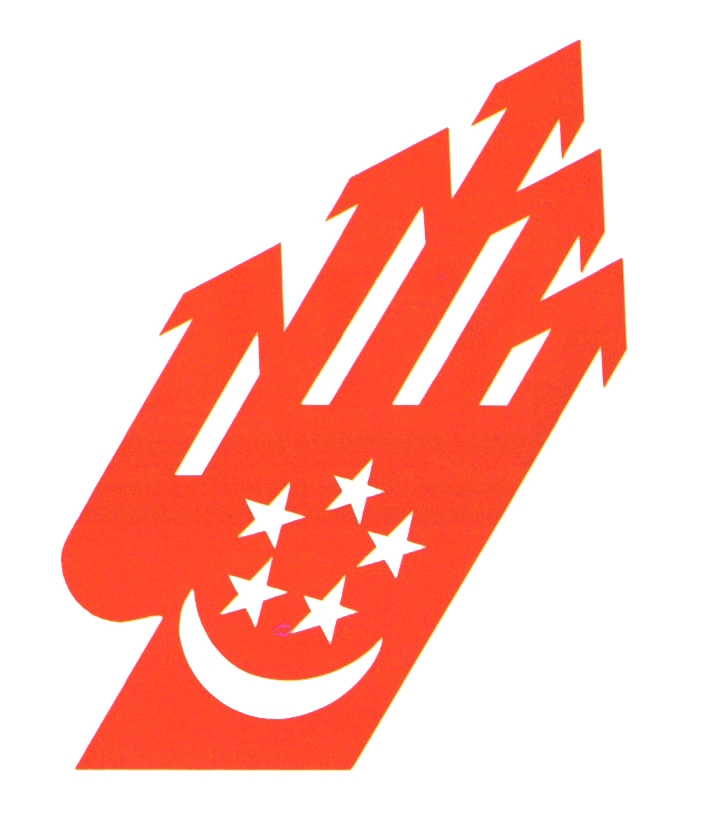 Logo for a national defence concept
| | |
| --- | --- |
| Designer | |
| Client | Ministry of Defence |
| Year | 1985 |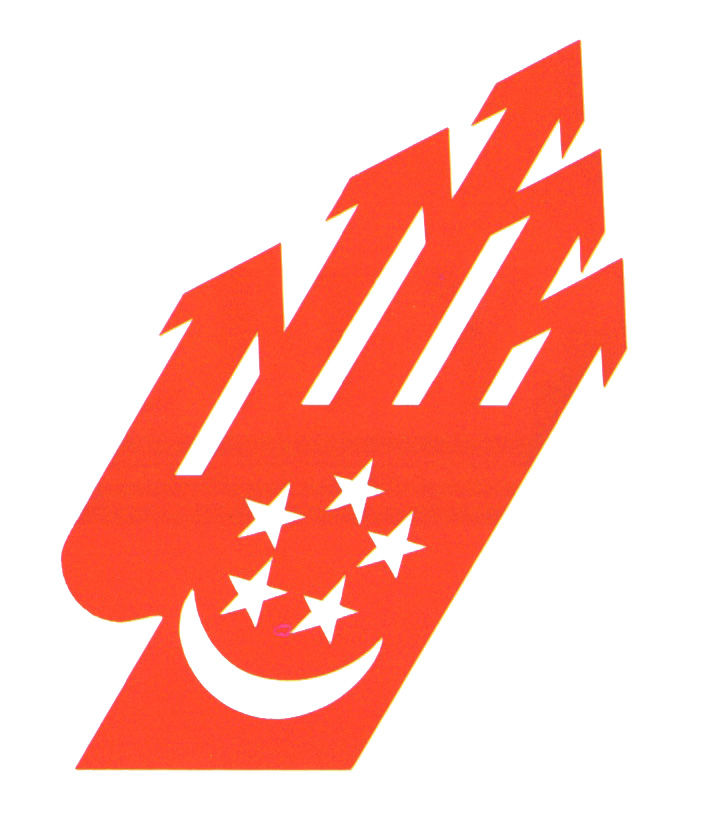 Consisting of five arrows pointing in the same upward direction, this logo symbolises the five aspects of Total Defence—psychological, social, economic, civil and military—needed to safeguard Singapore's peace and prosperity. It also resembles a hand to denote the need for action in the defence of the nation.
This was the winning entry of a competition organised by the Ministry of Defence to find a logo that depicts that "there is a part for everyone in total defence of Singapore". The guideliens stipulated that not more than three colours (excluding white) can be used and the design should not be based on any language.
Over two months, more than 1,700 entries were sent in across the categories of community, art student, school and Singapore Armed Forces (SAF). At the first stage, 12 logos were shortlisted in order of merit by a committee consisting of defence personnel and representatives of various art schools. The public was then invited to rank the logos, and over 20,000 people did so.
The overall winner was by freelance graphic designer Berwin See, who spent a month researching and "only a few hours to complete". The 24-year-old Nanyang Academy of Fine Arts graduate took part in the art students' section and not only won the top prize but had two other entries that came in second and was awarded a merit prize. As a reward, he received S$3,200 and 14-day trip for two to Switzerland. The winners in the other section were: HDB executive officer William Wu (community); graphic designer Desmond Lim Kian Seng (SAF); and St Joseph's Convent student Valerie Huang Su-Ling (school). They each won S$2,000 in prize money.
The logo was streamlined over the years and replaced in 2020.
References

'"Four on target with Total Defence logos". The Straits Times, 11 August 1985, 12.
"Now there's an important part for everyone who didn't design these logos". Singapore Monitor, 12 July, 1985, 5.
"Presenting an important new symbol in Singapore's future". The Straits Times, 11 August, 1985, 20.
"Pride is seeing your work marched past". The Straits Times, 10 August, 1985, 4.'
Ministry of Defence. "TD Logo and Icons". Total Defence, 2017.
"This may be the most important contest you ever get involved in". The Straits Times. 12 May, 1985, 12.'