Guide to Singapore and Spotlight on Malaya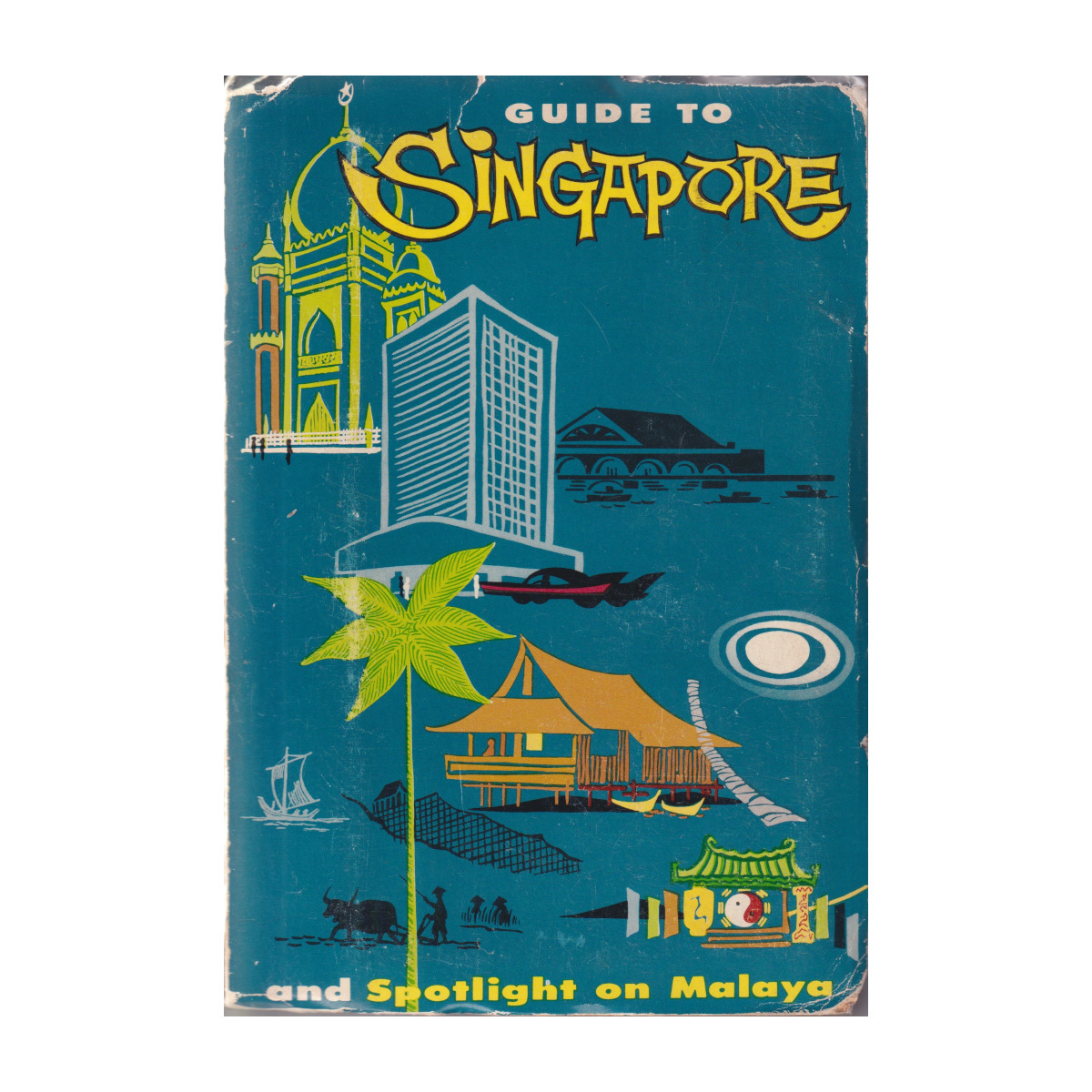 A travel directory updated annually with information on the history, culture, people and scenic sites of Singapore
| | |
| --- | --- |
| Designer | Papineau Studios Advertising |
| Client | Papineau Studios Advertising |
| Year | 1959 |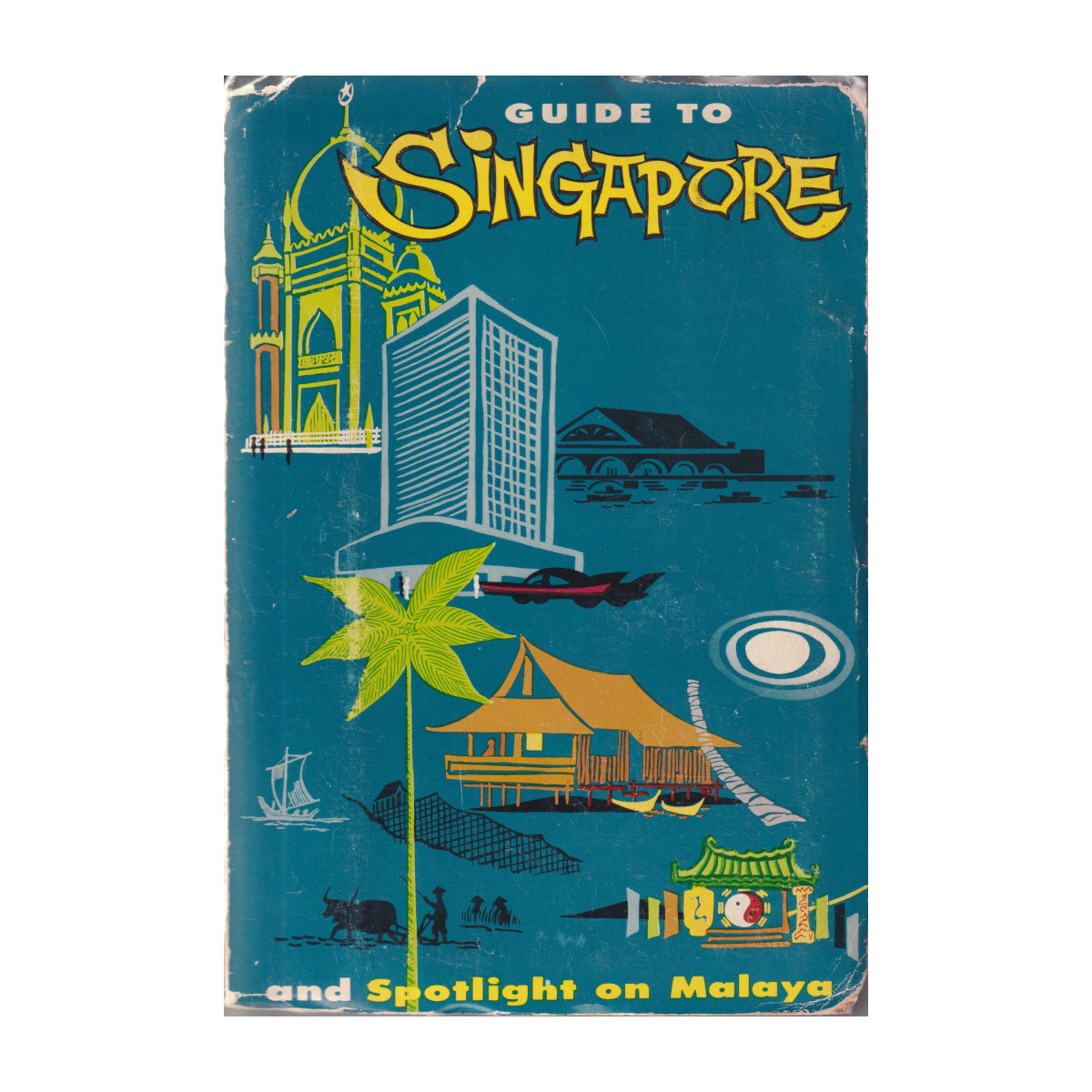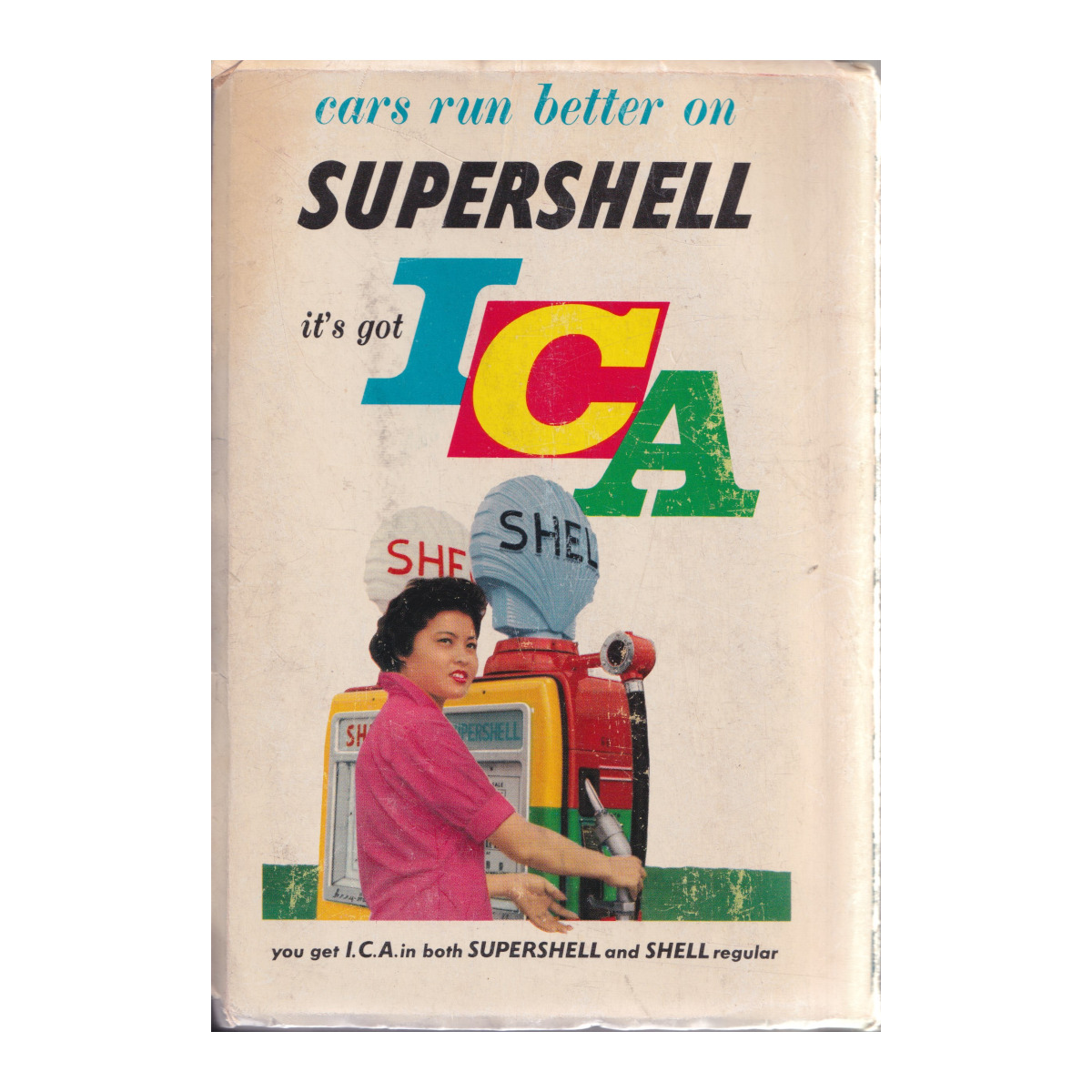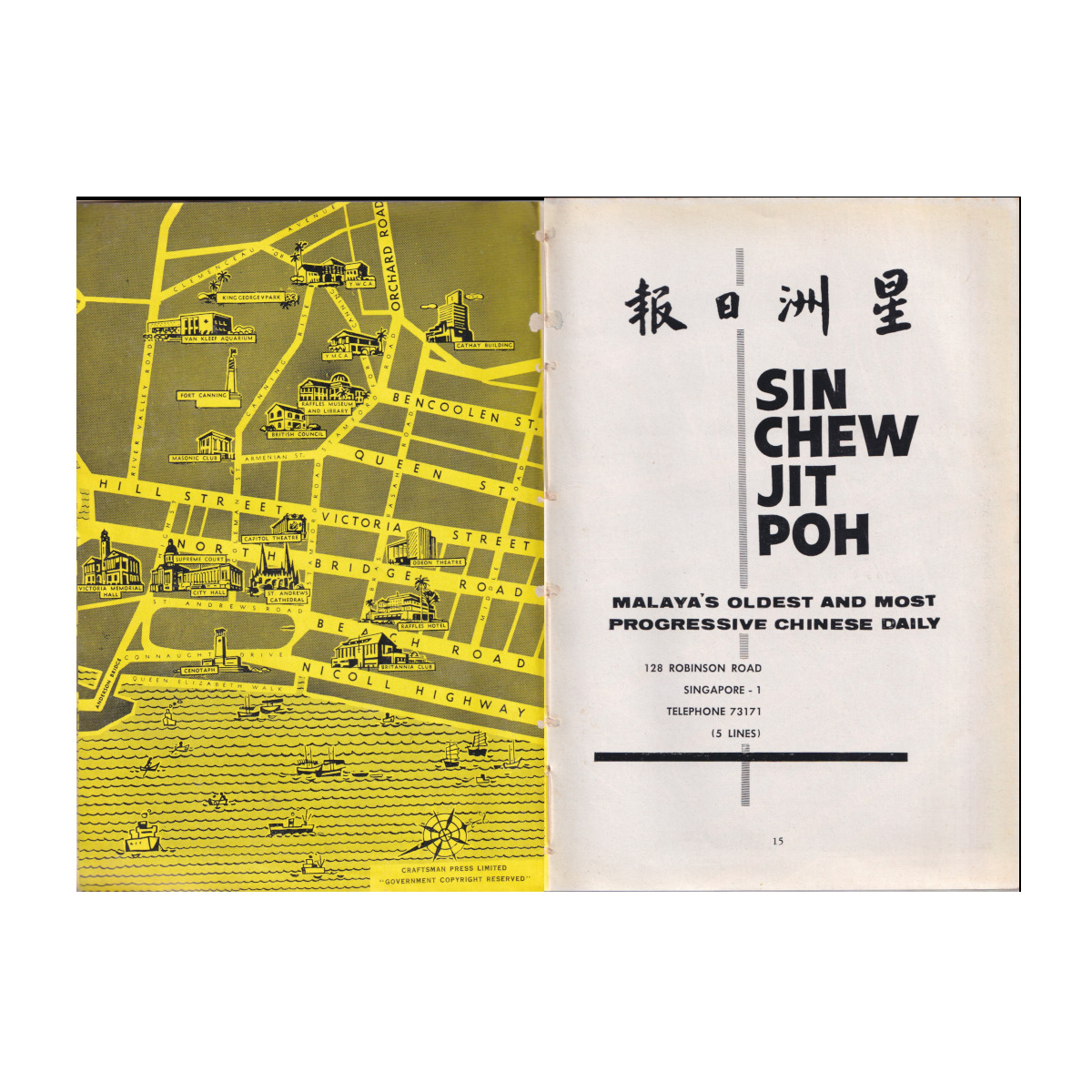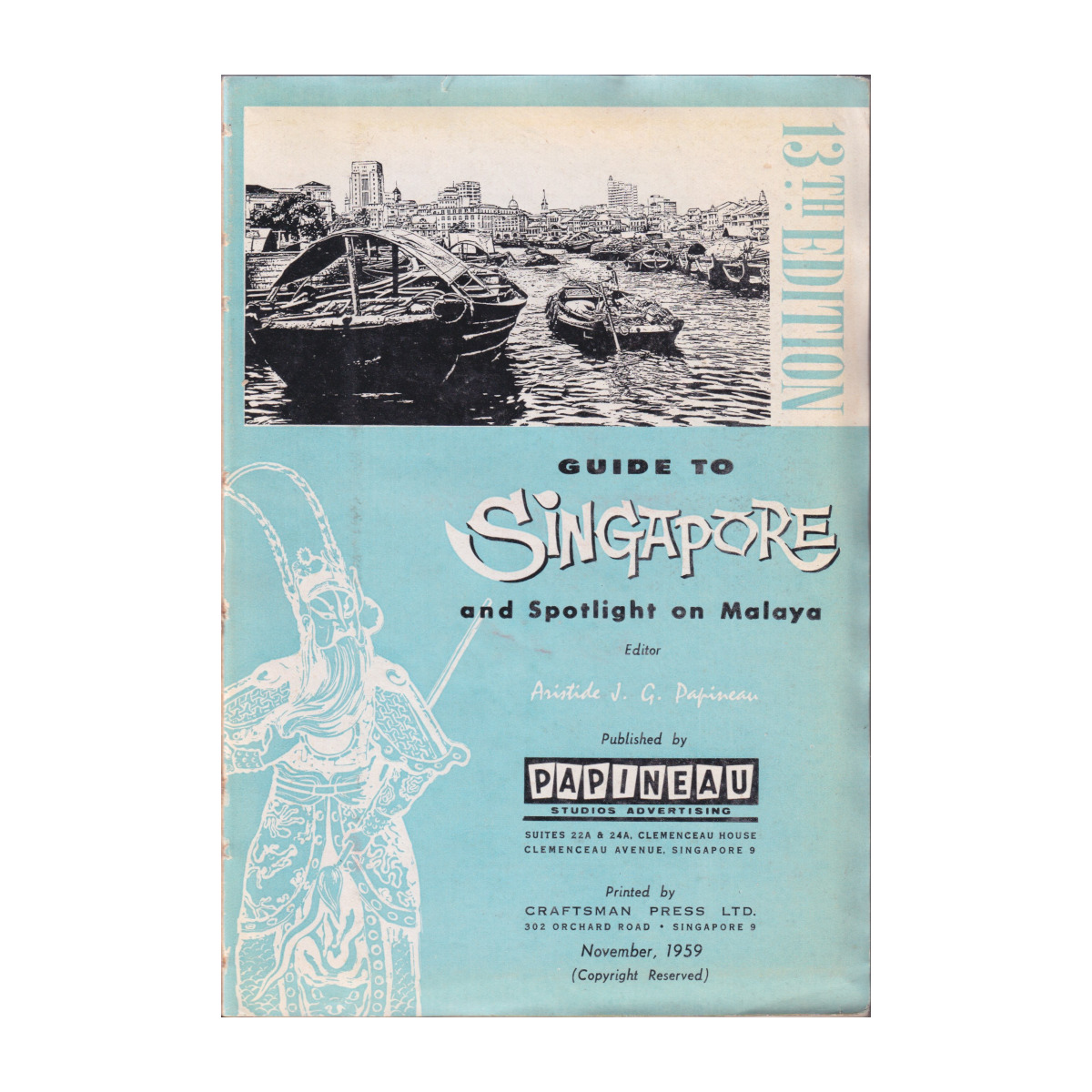 Dimensions: 210 x 145 x 20 mm (close); 210 x 285 x 20 mm (open)
Printer: Craftsman Press Limited
The guide was first launched after the Second World War by the advertising agency Papineau Studios to introduce Singapore to visitors and residents. It contained information on its history, geography, culture, hotels, places to visit and more. This was presented in texts, photographs, illustrations as well as several accompanying maps.
The guide was updated annually. In 1962, Papineau Studios created an edition just for Kuala Lumpur. By the 1980s, Papineau had expanded its guides to many other countries in the region, such as Bangkok and Hong Kong.
This 356-page book was the 13th edition. It expanded on the previous edition, including more information on the Federation of Malaya. It was sold for $3 a copy.
Collection of Bill and Bobby Roberts