The Aquarium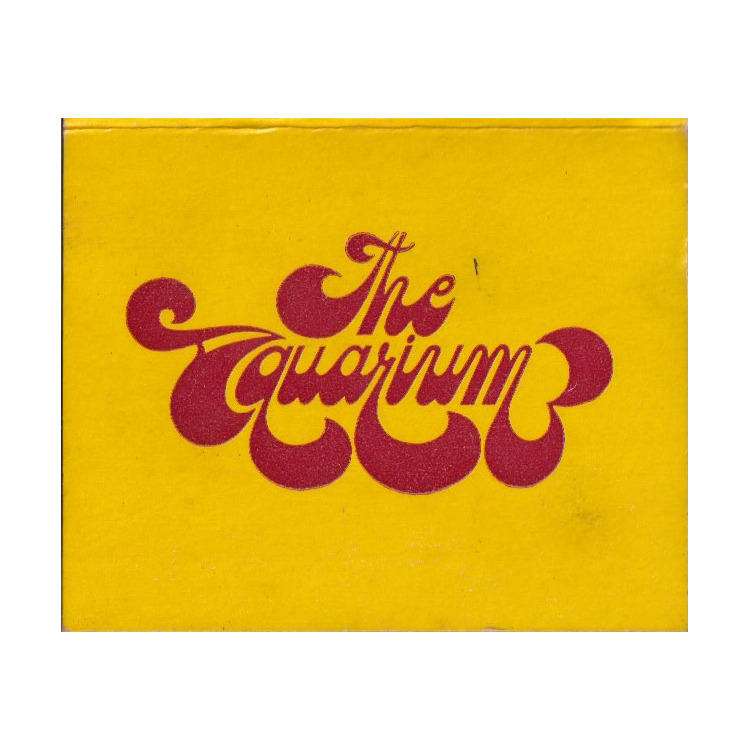 Matchbook of a bar in Hotel Summit at Mount Elizabeth
| | |
| --- | --- |
| Designer | |
| Client | Hotel Summit |
| Year | 1970s |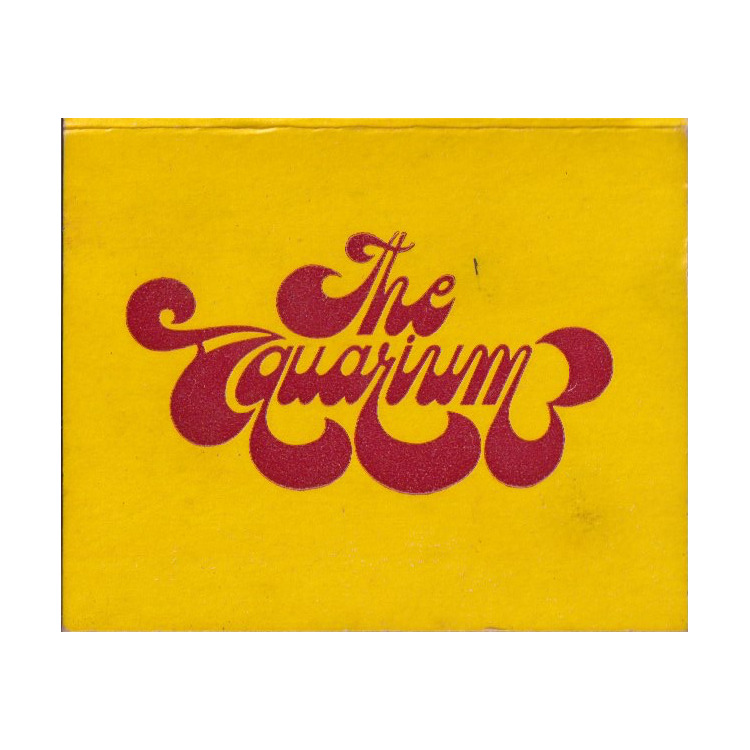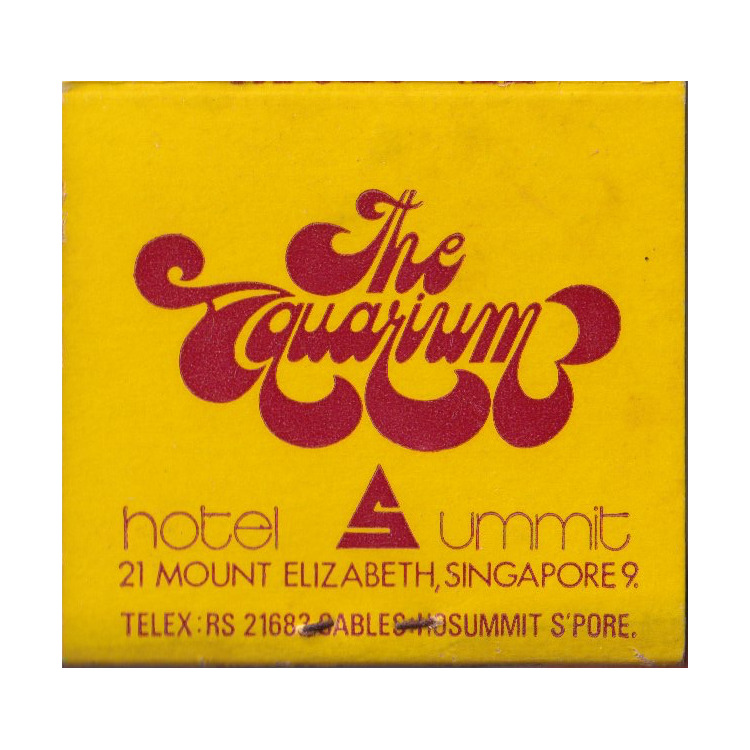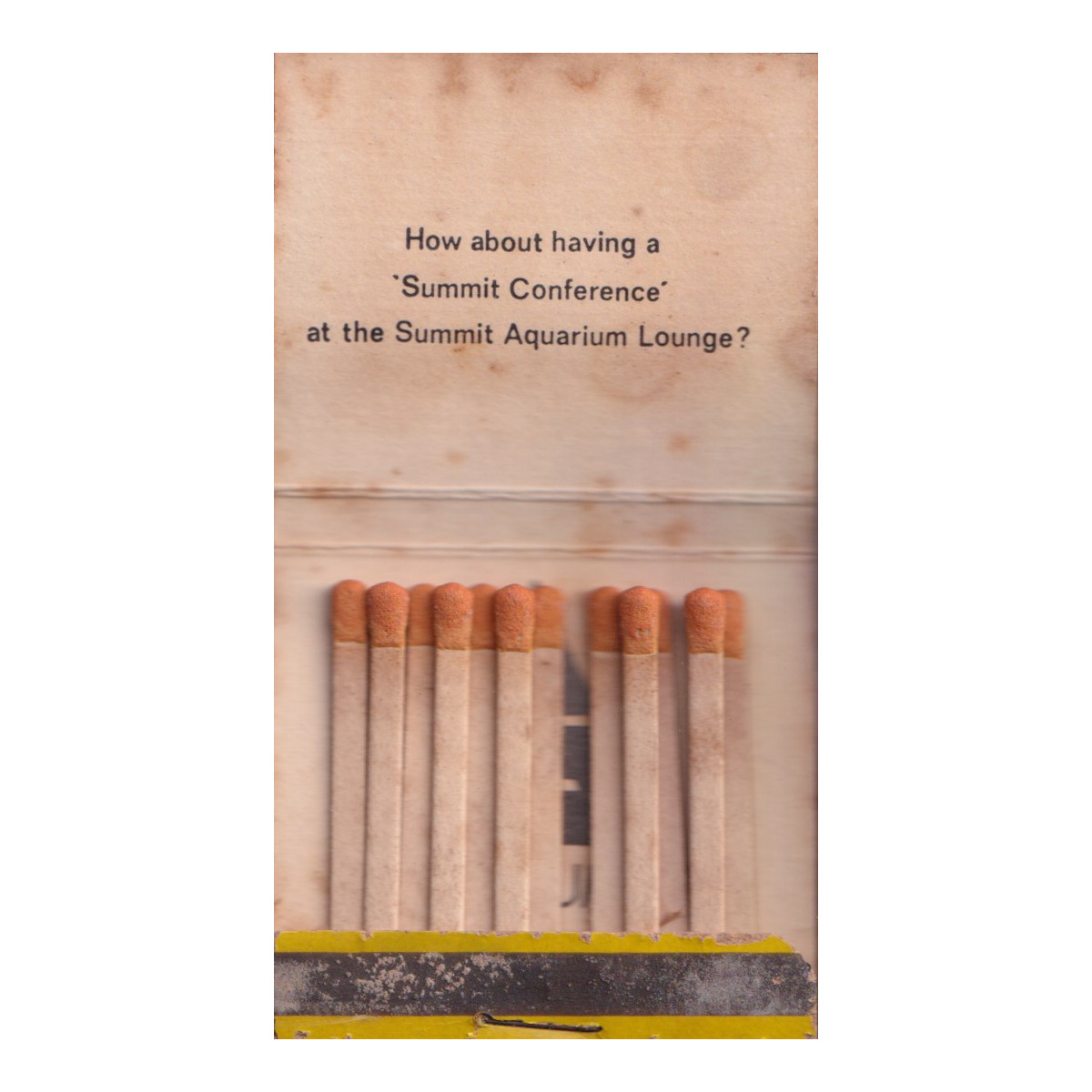 Dimensions: 53 x 50 x 5 mm (close); 53 x 98 mm (open)
Manufacturer: Golden Light Matches Singapore
This bar lounge located in Hotel Summit was officially opened in August 1971 together with the hotel. As its name suggests, it had an aquarium designed to offer an optical illusion: a person in the hotel's pool would appear to be swimming in an aquarium. The $4.5 million hotel on Mount Elizabeth was one of several opened in Singapore during the 1970s as the state sort to ramp up its tourism offerings.
The interior of the bar was designed by Dale and Patricia Keller, a Hong Kong-based couplexw who worked on that of the Summit as well as various leading hotels in Singapore, including Malaysia, Ming Court, Hilton, Imperial and Hyatt.
In 1978, the hotel was bought over the Goodwood Group and renamed York Hotel.
Collection of Maggie and Mukul
References

"Designed for each other." New Nation, 11 February 1971, 3.
"Summit to be renamed York Hotel." New Nation, 23 May 1978, 4.
"Top of Summit offers top rate food, drinks." The Straits Times, 31 August 1971 , 11.