Tan Ping Chiang (陳彬章)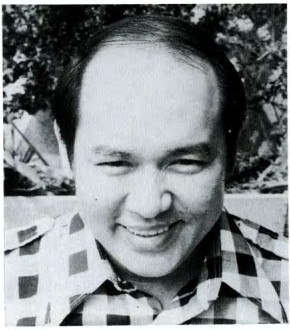 A pioneer arts and design educator in Singapore between the 1980s to 2000s
(1940 – , b. Johor Bahru, Malaysia)
For almost two decades, Tan Ping Chiang led the way in shaping Singapore's design scene through education. He was the first department head of applied arts at the Nanyang Academy of Fine Arts (NAFA), which he helped establish based on the British system of modern design education. Tan went on to hold other positions in the school, including as the head of department of fine arts and dean of studies, until he retired in 2006.
Tan first came to Singapore in 1957 to enrol in the Singapore Academy of Art. He then joined NAFA's Faculty of Western Painting. Upon graduation in 1962, he worked at the then Radio and Television Singapura as a graphic designer. In 1966, Tan enrolled in the City of Coventry College of Art and Design in England and obtained a diploma in graphic design three years later. After practising in London for several years, Tan returned to Singapore in 1972 where he worked as a graphic designer in the Urban Redevelopment Department for two years. Around 1979, he started his own practice TOP TAN Design Centre. He was also lecturing part-time at NAFA's graphic design course during this period. In 1985, he joined the school full time.
As an educator, Tan urged his graduates to seek out work beyond the narrow confines of advertising agencies. As Singapore was rapidly industrialising during the 1980s, they could find work as in-house designers in the government and other sectors of the economy. He also stressed the importance of "ideas" and "creativity" besides the traditional craft and skills. Tan had an interest in food packaging and even wrote a thesis on the value of food packaging in Singapore for his Master of Design from the University of Western Sydney in 1998.
Besides design, Tan was also active in Singapore's arts scene like many of his peers. He was a member of the Modern Art Society and founded the Singapore Contemporary Printmaking Association (now Print making Singapore) in 1980. He also participated in many art and design competitions. In 1987, he was commissioned to design and construct three hanging sculptures on Singapore's arts and culture for Dhoby Ghaut station along the North South Line. The stainless steel works include one depicting traditional and modern musical instruments, another of colourful opera masks and final piece depicting dances—all featuring representations from the country's four major ethnic groups.
Today, he remains active as an artist and also blogs regularly.
References